2023 World Laureates Association Prize winners awarded in Shanghai
SHANGHAI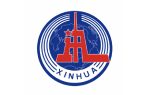 Xinhua News Agency
The five winners of the 2023 World Laureates Association Prize (WLA Prize) received their awards for their ground-breaking achievements in computer science or mathematics and life science or medicine on Nov. 6 at the opening ceremony of the 6th WLA Forum held in China's financial hub Shanghai, the forum's permanent site.
Initiated by the World Laureates Association, the WLA Prize is an annual international science prize established in Shanghai in 2021 and exclusively funded by venture capital and private equity firm HongShan. The WLA Prize, with an award of 10 million yuan for each prize, aims to recognize and support eminent researchers and technologists worldwide for contributions to the two categories of computer science or mathematics and life science or medicine.
"This is a truly exceptional honor for me, a level of recognition the magnitude of which I never dreamt of," said Prof. Arkadi Nemirovski, one of the two laureates of the WLA Prize in Computer Science or Mathematics. Prof. Yurii E. Nesterov, the other laureate, considered receiving this prize "as a recognition for our life-time achievements."
Arkadi Nemirovski is from the U.S. Georgia Institute of Technology, and Yurii Nesterov is from the Universite Catholique de Louvain in Belgium. They won the WLA Prize in Computer Science or Mathematics "for their seminal work in convex optimization theory."
Daniela Rhodes from the MRC Laboratory of Molecular Biology in Cambridge, the United Kingdom, Karolin Luger from the University of Colorado Boulder, the United States, and Timothy J. Richmond from ETH Zurich, Switzerland, were named the winners of the 2023 WLA Prize in Life Science or Medicine "for elucidating the structure of the nucleosome at the atomic level."
"They have left an indelible mark on the history of our understanding of chromosome structure," said Prof. Randy Schekman, Chair of 2023 WLA Prize Selection Committee for Life Science or Medicine.
The award offers an account of their decades-long research journey in elucidating the structure of the nucleosome.
"Science is a lonely, selfish, excruciatingly frustrating, and obsessive occupation," said Prof. Karolin Luger. For Prof. Timothy J. Richmond, "success in groundbreaking research also requires a great deal of patience and perseverance." But "to do research is a great privilege," said Prof. Daniela Rhodes.
The 6th WLA Forum, which is also livestreamed online, attracted the attendance of over 300 participants, including the world laureates, academicians, senior scientists, young scientists, and professionals from 25 countries and regions.
Both the inaugural WLA Prize laureates and the new winners attended the forum, participating in a series of events like the WLA Prize Laureates Lecture and the WLA Prize Laureates Roundtable, engaging in meaningful conversations with other scientists and sharing insightful inspirations with the scholars across the globe.
Source: World Laureates Forum (WLA Forum)