Energy, Mining & Resources
2023 World New Energy Expo is held in Changzhou
CHANGZHOU, China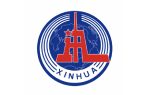 Xinhua News Agency
The 2023 World New Energy Expo is held in Changzhou, China from June 19 to 21. With the theme "Innovation in energy create a better future for Changzhou", it aims to promote the shift of industrial structure towards the "New Energy" and the transformation of energy structure towards the "Green Power", according to the organizing committee of the Expo.
During the exhibition, the Hurun Research Institute releases the "Hurun China New Energy Cities 2023" report, which lists the Top 50 cities in terms of new energy industry concentration in China. Changzhou ranks fourth, and it is the only second-tier city to make it to the Top 10. Changzhou ranks first nationwide in terms of investment attractiveness and concentration, reflecting its significant influence and great development potential in the field of new energy.
Changzhou is an established "Industrial Star" and has inherent advantages in becoming a leading "Capital of New Energy" that influences the entire Yangtze River Delta, radiates throughout the country, and has a global impact. It is known that Changzhou has the most comprehensive industrial system among similar cities in China, with the highest number of national manufacturing champions and industrial awards among prefecture-level cities. Changzhou is home not only to headquarter-based leading companies such as CALB, SVOLT, and Trina Solar but also hosts manufacturing bases and research institutions for over 70% of China's leading companies in various segments, including CATL, Li Auto, BYD, BTR, and SENIOR.
This year's expo brings together 200 new energy companies around the world. Through comprehensive, wide-ranging, and multi-level exhibitions, it showcases all aspects of the development of the new energy industry, aiming to promote the deep integration of innovation chains, industrial chains, funding chains, and talent chains.
The purpose of hosting the World New Energy Expo is to provide a platform for the significant development of the new energy industry and the realization of "future scenarios". It aims to create a fertile ground for the explosive growth of new energy. The expo stimulates production through exhibitions, integrates and improve the industry chain, striving to create an ongoing event of technological, intellectual, and business exchange.
Source: The Organizing Committee of the 2023 World New Energy Expo