60% of Transportation Engineering Facilities in China "Made in Guanxian County"
LIAOCHENG, China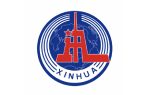 Xinhua News Agency
On June 12, First National Conference on High Quality Development of Transportation Engineering Facilities was held in Guanxian County, hosted by the China Communications and Transportation Association (the Association) and the People's Government of Liaocheng, with an aim to accelerate the high-quality development of the transportation engineering facility industry. At the conference, the "Transportation Industry Metal Materials Innovation Technology Center" of Guanxian County was inaugurated, when the county was honored as "a strong county in production of traffic safety facilities" by the Association.
With a theme of "high technical innovation, high-level services, and high-quality development", the conference this year interpreted the high-quality development of the transportation engineering facility industry and analyzed the current status and future development direction of the industry through a series of activities such as exchange forums, project promotion, introduction of scientific achievements, exhibitions, observations and exchanges, so as to promote the professionalism and growth of transport engineering facility enterprises and further achieve high-quality development of the industry. At the conference, the county signed a strategic cooperation agreement with China Railway First Group, China Construction Infrastructure Corp., LTD. to boost the high-quality development of local transportation engineering facilities in terms of scientific research, technical support and deep processing, according to News Office of the People's Government of Guanxian County.
As an important production base of traffic safety facilities in China, Guanxian County has had 200-plus producer enterprises, 12 national high-tech enterprises and 14 provincial high-tech enterprises, having formed a complete modernized industrial cluster integrating production, R&D and engineering, with an annual output of related products at 3 million tons and accounting for over 60% of the national market share. A lot of products have been applied in highway projects at home and abroad and exported to 40-plus countries and regions such as Europe, Southeast Asia, South Asia, Africa and the Middle East. It has become the largest processing base of transportation engineering facilities in China.
Source: News Office of the People's Government of Guanxian County