Agro-product Geographical Indications exhibition held in Heihe, NE China
HEIHE, China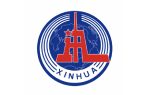 Xinhua News Agency
Recently, an Agro-product Geographical Indications exhibition organized by Heihe Municipal Government was held in Heihe City, Northeast China's Heilongjiang Province, showcasing high-quality agricultural products from Heilongjiang Province to customers of the world.
Over 200 companies attended the exhibition, with more than 1,000 commodities ranging from grain and fruits to meat and mountain specialties. The on-site signing totaled 1.25 billion yuan.
Heihe City has strived to produce greener, safer, and better quality food and imp the influence of local agricultural products. Located on one of the world's three major black soil belt, the city is blessed with fertile soil and rich natural resources.
Based on these advantages, Heihe has promoted the development of three industrial clusters, which includes mineral development and processing, agricultural and forestry products and processing, and import and export processing. The city has also endeavored to support its three advantageous industries of cultural tourism, alpine testing, and green energy, forming a momentum for its digital economy, bio-economy, ice and snow economy and creative design industry. In recent years, numerous key industrial projects in Heihe have already been completed, with more of them under construction.
Source: Heihe Municipal Government