Big C in cooperation with AEON, launches "Big Care" a full range of financial and insurance services
BANGKOK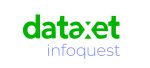 dataxet: infoquest
Mr. Aswin Techajareonvikul, Chief Executive Officer & President of Big C Supercenter, Retail under BJC, signing a memorandum of understanding for the "Big Care" launch project with Mr. Tsutomu Omodera, Vice Chairman of the Board and Managing Director of AEON Thana Sinsap (Thailand) Public Company Limited launched "Big Care" a full range of financial and insurance services a new look that gives happiness in every lifestyle with various financial services including credit card, Big C credit card and a variety of insurance products for Big C customers to choose from, such as car insurance, accident insurance and life insurance to meet the lifestyles of today's customers.
The cooperation between Big C and AEON has continued since the launch "Big C Platinum Paywave Credit Card" and "Big C Exclusive Card" in 2017 to facilitate spending and financial management for customers who use the service at Big C with more than 1,600 branches nationwide and Big C has an online ordering channel including Big C Online and Big C Call Chat Shop. In addition, we have joined in the development of services launched Big C World MasterCard credit cards in 2020 and has received good feedback from customers continuously.
For Big C customers who interested in receiving special privileges and promotions can apply and receive the card immediately, including Big C World Mastercard credit card or Big C Platinum Visa credit card with a special discount of up to 7% on every purchase at Big C stores near home nationwide, Big C Call Chat Shop and Big C Online, as well as a 0% installment program for the longest period 10 months and earn AEON Happy Points every 20 baht, get 1 point for every spending. For Big C Exclusive credit card, a customers will receive a 0% installment plan for up to 3 months for every piece, or choose to pay installments up to 18 months with only 0.59% interest per month. And all types of cards will receive special privileges from Big C Big Point, special discounts from leading stores as well.
In addition, AEON's partner will be launched insurance products with receive special conditions. Choose 0% installments for up to 10 months. All this at the "Big Care" counter at all Big C Hypermarkets nationwide. from today onwards.
SOURCE: Big C