Binzhou's Exhibits Shine at 4th CICTF and 2nd Chinese Traditional Crafts Conference
BINZHOU, China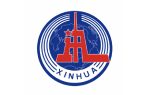 Xinhua News Agency
On Sept. 14, the five-day 4th China International Culture and Tourism Fair (CICTF) and the 2nd Chinese Traditional Crafts Conference kicked off at Shandong International Convention and Exhibition Center in China. Binzhou showcased its stunning exhibition products, drawing in a crowd of visitors.
As one of the participating prefecture-level cities, Binzhou showcased its exhibition area under the theme of "Quality of Binzhou with Charm of Sea and Rivers." The booth's design exuded simplicity and elegance, with a predominant open concept. It ingeniously combined elements and cultural symbols like the winding Yellow River and the birthplace of Sun Tzu, highlighting Binzhou's distinctive cultural heritage.
Binzhou showcased around 20 representative companies, including Shandong Xinyue Health Technology Co., Ltd., Shandong Haici Culture Co., Ltd., and Yuanxin Xiangtang Traditional Culture Co., Ltd, highlighting their diverse and captivating exhibits. The range of products spanned from exquisite shell porcelain items, cloth tigers, bone carvings, salt carvings, to wicker crafts. Visitors could marvel at the cutting-edge technological advancements of the new era, as well as appreciate the intangible cultural heritage pieces that showcased ancient craftsmanship. This exhibition aimed to promote Binzhou's cultural industry, humanities, and tourism resources, while highlighting the unique cultural tourism products and raising the profile and impact of Binzhou's cultural offerings.
Source: Information Office of Binzhou Municipal People's Government