BJC Big C's Relationship with Japanese Embassy Bangkok and Japanese Businesses
BANGKOK, Thailand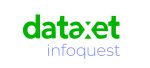 dataxet: infoquest
BJC Group has a long established trading relationship with Japan for more than 30 years. BJC with Big C as one of Thailand's leading retail has over the past three decades worked with 120 Japanese renowned brands. Industrial building a total purchase in consumer and retail products of over 113,000 million Japanese Yen during the past five years. BJC Healthcare takes a strong lead working with 10 suppliers to provide X-ray system in radiology from Shimadzu, ultrasound and particle Bean Therapy system in radiology and surgery from Hitachi, cooling/pain relief patches and cream and antibiotic medicine from Hisamitsu and Astellas, respectively.
BJC has also been into chemical trading with Seabacks & Co, Mitsuya Boeki, Chisso, Kaneda and Bio Active Japan for cosmetic ingredients, coating chemicals and other chemical products. BJC has been working with 4 suppliers building relationship with Sojitz, Higuchi Machinery and Hitachi acquiring spare parts and the like. Throughout these 30 years plus of BJC's good relationship with Japanese firms through a total transaction of over 120,000 million Japanese Yen, BJC is more than committed to expand trading volumes with Japan in the next decade.
Recently BJC Big C Group collaborated with the Embassy of Japan Bangkok to promote Japanese food and products under the theme "Japan, I Miss You" aim to create a stronger base in expanding business opportunities to compete more internationally and to bring more diversity in product assortments paving way for more international markets into retail business in Thailand. The Opening Ceremony was officially presided over by Mr. Tasaka Takuro, Minister and Chief of Economic Division with the presence of Mr. Aswin Techajareonvikul, Chief Executive Officer & President of Berli Jucker Public Company Limited or and Big C Supercenter Public Company Limited (BJC Big C) together with the management team and partners. There are over 300 items of food, drinks and electrical products from Japan under leading brands with special promotions for many highlight products.
Mr. Aswin shared his view saying that, "according to the global Covid-19 situation causing traveling abroad difficult, Big C wants to bring Thai people, a majority of whom are fans of Japan, happiness knowing that they can find what they miss from Japan at Big C. Big C, through our suppliers has been importing from Japan, goods at a value more than 100 million Japanese Yen."
SOURCE: BJC