Caoxian County's Han Clothing and Dongming Lion Dancing Appear at Victoria Park for Celebration of the 26th Anniversary of Hong Kong's Return to the Motherland
HEZE, China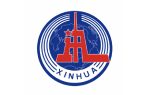 Xinhua News Agency
On June 30, the Celebration of the 26th Anniversary of Hong Kong's Return to the Motherland was held at Victoria Park of Hong Kong. Heze's Dongming lion dancing and Caoxian County's Han clothing appeared at the event.
Hosted by the celebration organizing committee from all circles of Hong Kong, the event is intended to strengthen the mutual communication and exchanges of the traditional Chinese culture and mutual learning for high-quality development and to celebrate the 26th anniversary of Hong Kong's return to the motherland.
As one of the typical examples of "Northern Lion Dancing" in China, Heze's Dongming lion dancing integrates multiple forms of art such as martial art, dancing, music and painting. Its performing style is free and unconstrained, with unity of form and spirit, a distinctive tempo and great strength. Dongming County of Heze has staged a "Northern Lion Dancing" performance for the citizens of Hong Kong, which fully showcases the splendor of traditional Chinese skills and has won warm cheers and applauds among the guests and citizens at the site, according to the News Office of Heze Municipal People's Government.
Han clothing, a carrier of life aesthetics, has now become a fashion. As a "production base of Chinese Han clothing", Caoxian County has showcased several beautiful and exquisite Han clothes at Victoria Park such as Ming-dynasty-style wedding dress with golden flower patterns, horse-face skirt with mother-of-pearl inlay and Song-dynasty-style Han clothing, allowing citizens of Hong Kong to have a full view of the splendor of "Chinese costumes".
Heze is the capital of peony, a hometown of opera, martial art, calligraphy and painting and folk art in China, having bred gorgeous and colorful intangible cultural heritages. As of June 2023, Heze has had one project listed among the mankind's intangible cultural heritages (Dingtao Chinese shadow puppetry), 32 national, 112 provincial and 345 municipal intangible cultural heritages.
Source: The News Office of Heze Municipal People's Government