Caozhou Lacquerer — The Chinese Dream of Lacquer Art Wins Award
HEZE, China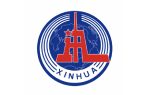 Xinhua News Agency
From December 8 to 10, the national final of the Fifth China Chuangyi Entrepreneurship and Innovation Competition was held in Qingdao, and Caozhou Lacquerer – The Chinese Dream of Lacquer Art, a project from Yuncheng County, which is in Heze City, Shandong Province, won second prize in the Labor Brand Special Competition, according to Yuncheng County People's Government Information Office.
Lacquer art is a traditional Chinese handicraft with a history of more than 8,000 years. It is a beautiful calling card of outstanding Chinese traditional culture. Lacquer decoration art has long been included in China's national intangible cultural heritage protection list.
Li Cheng, the project leader of the Caozhou Lacquerer – The Chinese Dream of Lacquer Art project, comes from a long line of master craftsmen in the intangible cultural heritage of Shandong lacquer decoration art. He founded the Shandong Lacquer Art Museum in Yuncheng, his hometown, integrating intangible cultural heritage techniques into modern life and developing hundreds of lacquer art products representative of Qilu culture and with Yuncheng characteristics.
Caozhou Lacquerer – The Chinese Dream of Lacquer Art utilizes a unique incubation process: extension of an improved variety of lacquer trees, income generation from cultivation on lacquer farms, lacquer art museum, intangible cultural heritage training center, culture and creative center, research and study base, and rural cultural tourism.
This process serves to promote the development of the lacquer art industry. There have been around 50 sessions of lacquer restoration skills training classes in Xi'an, Heze and other places, training more than 600 apprentices across the country, and allowing migrant workers, college graduates, people with disabilities and other people to acquire some of these artisan skills. This, in turn, has resulted in some of the trainees starting their own businesses, and bringing 5,900 jobs to local areas.
Source: Yuncheng County People's Government Information Office