Central Chinese City Wuhan Shines in Duisburg "Chinafest" during Mid-Autumn Festival
WUHAN, China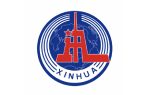 Xinhua News Agency
From September 9 to 11, the "Chinafest" in North Rhine-Westphalia, Germany was held in the downtown square of Duisburg, and Wuhan was the only Chinese city with an exhibition booth on this special event.
Wuhan: the only Chinese city with a booth in "Chinafest"
This year marks the 50th anniversary of the establishment of China-Germany diplomatic ties and the 40th anniversary of sisterly relations between Wuhan and Duisburg. To deepen China-Germany friendship, promote people-to-people exchanges, and support sister city Duisburg in hosting the "Chinafest", the Wuhan booth was set up in the central square of Duisburg, becoming the only Chinese city to hold an exhibition during the Chinese culture festival.
The Wuhan booth's activities were guided by the Consulate General of China in Dusseldorf, hosted by the Foreign Affairs Office of Wuhan People's Government, and organized by Wuhan Friendship Exchange Liaison Station in Germany and Wuhan International Communication Studio. Chinese Consul General in Dusseldorf Du Chunguo and Soeren Link, mayor of Duisburg, attended the opening ceremony and delivered speeches.
In his speech, Du said he has visited Duisburg four times with strong perception of the friendship between Duisburg and China. Over the past four decades, exchanges and cooperation between Wuhan and Duisburg have become increasingly closer, and he hoped that the two cities can build on the good momentum to create a new chapter in China-Germany friendship.
Mayor Link said that Duisburg and China, especially Wuhan, have in-depth cooperation in economic, cultural and people-to-people exchanges, which is constantly deepening and expanding. He hoped that the "Chinafest" will boost the ties between China and Germany as well as Duisburg and Wuhan.
Finless porpoises: ambassadors from Wuhan
A total of 400 dolls of Wuhan finless porpoises have travelled all the way from Wuhan to the Ruhr River in Germany to debut at the "Chinafest", attracting many German residents to the Wuhan booth. They held the dolls and exchanged stickers with friends. Before leaving the booth, a group of German teenagers sent Mid-Autumn greetings to Wuhan residents with these lovely dolls in hand: "Happy Mid-Autumn Festival, and we love Wuhan!"
Wuhan-style cultural performances
Two hundred books on Chinese traditional culture were available at the event. These books are a city gift from Wuhan to Duisburg, for which Mayor Link expressed his gratitude. Link added that Wuhan donated the Chinese garden "Ying Qu Yuan" to Duisburg Zoo in 1985, and provided great help and support for the garden's renovation and reconstruction this year, for which he also expressed his heartfelt thanks.
Videos of Wuhan's local artistic performances, such as Han opera and acrobatics, were played on the electronic screen, with local residents happily taking part in the experience activities.
China-Europe freight trains link Wuhan and Duisburg
At the Wuhan booth, Wuhan Asia-Europe Logistics Co., Ltd. displayed a railway route map between the Wuhan station and the Duisburg station of the China-Europe freight train services, attracting many tourists.
At present, the China-Europe freight train (Yangtze) has a total of 29 constant cross-border transport routes, covering more than 30 countries and over 70 cities in Eurasia. An international multimodal transport service network connecting Europe, Central Asia, Japan and South Korea and ASEAN has been initially formed, with a strong cargo carrying capacity.
"Tomorrow will be better" for Wuhan and Duisburg
Sponsored and organized by the Association of Hubei Associations in Germany (Wuhan's liaison station of friendship and exchange in Germany), the teachers and students of Wuhan Conservatory of Music and the German Bole Chinese Choir collaborated online to sing the classic Chinese song Tomorrow will Be Better, whose charming melody filled the downtown square of Duisburg. Young teachers and students from China and Germany connected with each other through the song, sending wishes to the friendship between Wuhan and Duisburg and the ties between the Chinese and German people.
Source: Wuhan International Communications Studio