Energy, Mining & Resources
Changzhou is aiming at a new track: the future new energy capital
CHANGZHOU, China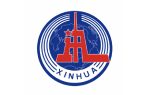 Xinhua News Agency
On January 28, the first meeting after the Spring Festival in Changzhou City clearly proposed to build a new energy capital. With a total investment of more than 47 billion yuan, a total of 15 major new energy industry projects have been signed and settled. A series of policies and measures have been introduced, focusing on the four links of "generate, store, transmit, and apply", to increase the scale of the new energy industry and to make market value of the capital market above "two trillion yuan" by 2025, according to the News Center of Changzhou New Energy Capital Construction Promotion Conference.
Three years ago, in the movie Pacific Rim, many people were astonished that the giant fighter Crimson Typhoon was made in Changzhou. Why Changzhou? Now, Changzhou gives the answer with strength. Changzhou is well-known for its advanced manufacturing industry. The number of national-level manufacturing individual champions and industrial awards leads similar cities in China.
In terms of economic aggregate, Changzhou will be China's next new trillion-dollar GDP city. When it comes to per capita GDP, Changzhou has long been among the top ten. People like Changzhou for the park as China Dinosaur Park and Oriental Salt Lake Resort. The locals are good at making money with creativity. Now, Changzhou is aiming at a new track: the future global capital of new energy.
More than ten years ago, Changzhou had already deployed new energy in many fields. At present, Changzhou's new energy industry agglomeration has reached the fifth place in China. CATL, SK, CALB, and SVOLT, four leading companies of power battery are all set in Changzhou. The power battery drives the accumulation of the vehicle. With the arrival of Li Auto and BYD, the production and sales of Changzhou NEVs achieved over 340,000 vehicles in 2022.
Energy storage and hydrogen energy are also the focus of Changzhou's efforts. In 2022, the Changzhou Jintan salt cavern compressed air energy storage project was completed and put into operation. This is the only national project in the field of compressed air energy storage and the world's first non-combustion compressed air energy storage power station. Changzhou people believe that hydrogen energy will be today's lithium battery, and they will lead the future.
Source: News Center of Changzhou New Energy Capital Construction Promotion Conference