China-Indonesia "Two Countries, Twin Parks" Economic and Trade Cooperation & Exchange Fair Held
FUQING, China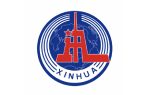 Xinhua News Agency
On May 19, China-Indonesia "Two Countries, Twin Parks" Economic and Trade Cooperation & Exchange Fair was held in Fuqing City, and attended by experts and scholars, enterprise representatives, industry elites, according to Fuqing Media Convergence Center.
The attendees discussed the program blueprints & plans, cooperation opportunities, and sought common development through policy interpretation, experience sharing and round-table dialogues, etc. On the event site, the contracts of 10 key projects were signed, with a total investment of 4.55 billion yuan, involving foreign investment, health food, prefabricated dishes, aquatic products processing, foreign trade, and supply chain platform, etc., and a group of trade representatives for investment promotion were hired to provide strong support and influence for China-Indonesia "Two Countries, Twin Parks" and fully drive Fuqing to develop with high quality.
The Chinese Park is centered on the Fuqing Yuanhong Investment Zone, and the Indonesian Park takes Bintan Industrial Estate, Aviarna Industrial Estate, and Batang Industrial Park as the main carriers.
Source: Fuqing Media Convergence Center