China Railway Express (Shenyang) Hub for China-Europe Freight Trains Came into Official Operation
SHENYANG, China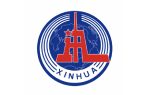 Xinhua News Agency
On the morning of March 4, a freight train with 55 containers fully loaded departed from Shenyang Puhe Logistics Base, marking the inauguration of the China Railway Express (Shenyang) Hub.
Relying on the construction of Shenyang Puhe Logistics Base, one of the 18 railway container centers in China and a national first-class railway freight hub, China Railway Express (Shenyang) Hub can handle over 1,000 trains every year. Currently, the China Railway Express (Shenyang) has realized the full coverage of "three routes and five ports", and the cargo delivered has reached out to ocver 50 overseas cities in more than 20 countries across the world. The number of trains in operation ranks the first in Northeast China and among the top in China, according to the Information Office of Shenyang Municipality.
At the ceremony, Wang Xinwei, member of the Standing Committee of the CPC Liaoning Provincial Committee and Secretary of the CPC Municipal Committee, and Jin Guowei, Vice Governor of Liaoning Province listened to the introduction to the operation of this line and the development plan for the Hub. Wang Xinwei pointed out that the construction of the China Railway Express (Shenyang) Hub should seize the opportunity of this inaugural departure to accelerate the expansion and upgrading of infrastructures, strengthen land-sea linkage and multimodal transport, improve functions of the port, to build a land hub of import and export commodity in Northeast China with continuously growing capacity.
"We need to promote reform and innovation, improve sustainable operation, strengthen digital and technological empowerment, and develop new models and business forms such as 'freight trains + cold chain products' and 'freight trains + customized services', to improve the quality, efficiency and competitiveness of our services. We need to pay greater attention to industrial cultivation, actively attract such industries as manufacturing, modern logistics and commodity trade for concentrated development, thus to create an industrial ecosystem. Moreover, we need to make full use of the hub to build a first-class international land port as well as an important terminal of the land-sea passage in Northeast China."
Source: Information Office of Shenyang Municipality