China's forest industry giant holds second Tree Planting Day event
HARBIN, China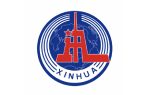 Xinhua News Agency
A large scale tree-planting event has been launched on April 20th by Longjiang Forest Industry Group in northeast China's Heilongjiang Province, with 23 affiliated companies all joining the campaign to build a "Green Longjiang".
54,156 participants, including CPC members, staff and employees of the forest industry group as well as people living and working in the forest areas, have planted 522,100 trees in the forest industry operation area, covering 6,585,700 hectares.
The effort is considered a vivid practice by the Party Committee of Longjiang Forest Industry Group to the ecological construction and protection in northern China. It was inspired by the concepts of "Beautiful China" and "Two Mountains" that means clear waters and green mountains are as good as mountains of gold and silver.
At the tree planting base located in Weihe Forestry Bureau, Zhang Xiaobo, member of the Party Committee and deputy general manager of Longjiang Forest Industry Group, said the activity should be taken as an opportunity to mobilize more forestry workers to participate in the voluntary afforestation.
"Everyone should be a practitioner and promoter of ecological civilization construction, to help transform the ecological advantages of forest industry into development advantages, to create more ecological, social and economic value, and strive to build a new modern forest industry with greener mountains, clearer water and more beautiful homes," he said.
Source: Longjiang Forest Industry Group