Chinese Farmers' Harvest Festival & Fifth China Boxing Prawn Festival Were Held
BINZHOU, China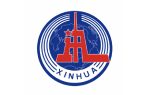 Xinhua News Agency
On Sept. 16, the Chinese Farmers' Harvest Festival and the fifth China Boxing Prawn Festival were held at Qiaozhuang Town, Boxing County, Shandong Province.
In recent years, Boxing County has taken solid steps to advance the "five actions" for green and healthy aquaculture. With an investment of 170 million yuan, standardized, clean, and intelligent transformations have been carried out in over 30,000 mu of continuous aquaculture areas. These efforts have continuously tapped into the potential for fishery development and transformed the once saline-alkali land into a thriving "golden pool." The prawns produced here have several key indicators that surpass those of prawns in traditional mariculture. The high-quality water from the Yellow River and the unique saline-alkali landform have created a distinct and favorable environment for prawn growth in Boxing. Currently, the county boasts a prawn farming area of 38,000 mu, with over 3,600 households engaged in prawn farming across 10 bases spanning an area of 2,000 mu or more. The annual output has reached 28,000 tons, with an estimated value of 1.5 billion yuan.
The Boxing Prawn Festival has successfully organized five consecutive editions, providing a platform for cooperation and exchange in the transformation of the freshwater aquaculture industry along the Yellow River. It has played a significant role in promoting the conversion of scientific and technological achievements, innovation in technological models, and enhancing brand value. As "the first town of white prawn ecological aquaculture in China," Qiaozhuang Town leverages its advantageous location along the Yellow River. With a focus on promoting industrial revitalization and developing all-for-one tourism, prawn farming has become the town's leading and prosperous industry, forging a distinctive path of modern fishery, cultural tourism integration, and efficient agriculture. Qiaozhuang Town will continue to enhance the prestigious brands of "Boxing Prawn" and "Binzhou Prawn" and contribute to the ecological preservation and high-quality development of the Yellow River region, driving the path of rural revitalization.
Source: Information Office of Binzhou Municipal People's Government