Chinese green firm Yunhong Green CTI holds conference to mark Nasdaq listing
WUHAN, China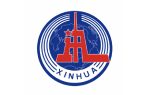 Xinhua News Agency
On September 26, a conference as well as a ceremony to mark the Nasdaq listing of Yunhong Green CTI, a Chinese film packaging products company, was held in Wuhan City in central China's Hubei Province.
The conference seeks to promote green development and open a new pattern of ecological and environmental protection industry, attracting more than 500 attendees including government officials, experts, scholars, international investors and industry representatives.
On September 25, North American time, Yunhong Green CTI (stock code YHGJ) held a rebranding ceremony at Nasdaq headquarters.
This move marked the change of the corporate name from Yunhong CTI to Yunhong Green CTI, a subsidiary of Yunhong Group, and its successful merger and reorganization with an increase in registered capital of 2 billion yuan, opening a new milestone for investment in the fully biodegradable materials.
Building on the resources of Yunhong Group, Yunhong Green CTI is committed to the promotion and application of fully biodegradable materials on a global scale, contributing to the realization of global green, healthy and sustainable development, said Xing Zhixin, general manager of Yunhong Group.
Industrial experts from government agencies, think tanks and universities shared their insights on the capital operation of Yunhong Green CTI, application of fully biodegradable materials and the green industry's development trend and capital operation mode.
Jim Rogers, a famous American investor, financial scientist and one of the founders of Quantum Fund, exchanged ideas on hot topics such as the innovation of environmental protection technology and global environmental governance with domestic experts and scholars.
Yunhong Group and other enterprises introduced the cases of private enterprises' role in boosting the real economy, the private sector and rural revitalization, and shared the new path, new experience and new achievements of building a modern real economy industrial system empowered by digitalization.
Yunhong Group board chairman Li Yubao and Jim Rogers signed a memorandum of cooperation, which seeks to expand the market of Yunhong's fully biodegradable materials project.
Yunhong Group will establish green industrial parks worldwide to open a new pattern of green, ecological and sustainable industrial development, Li said, adding that Yunhong Green CTI's expertise in environmental protection will contribute to the innovation of green technology and global green governance.
Source: Yunhong Group