Concert of World Great Rivers opens in China's Chongqing Wanzhou to echo harmony
CHONGQING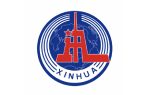 Xinhua News Agency
On the evening of October 19, the 2023 Concert of World Great Rivers opened in southwest China's Chongqing Wanzhou, a city along the Yangtze River, the third largest river in the world.
This year's concert was divided into three chapters to focus on themes of rivers, harmony and cooperation respectively, according to the Publicity Department of Wanzhou District. In the name of the world's great rivers, people sing in the beautiful Three Gorges Reservoir area on the banks of the Yangtze River, interpreting the vigor of the world's great rivers with songs and presenting a symphony of mutual learning among civilizations.
With the completion of a new round of 175 meters of water storage in the Three Gorges Reservoir Area, Wanzhou, with a scenic landscape featuring mountains and rivers, is glamorous in this late autumn season.
Different rivers have given birth to different nations and civilizations, and people share similar feelings for rivers that flow like the nature's blood.
In the first chapter with the theme of rivers, works including "Love for the Yangtze River" and "Here comes the Caravan" were performed to let the audience enjoy the moving songs of singers from all over the world to eulogize the river.
Harmony is the most beautiful song calling for interdependence, and peace is the most moving song about the shared destiny of mankind. In the second chapter themed with harmony, Chinese and foreign artists presented performances like the "Nature Symphony", "A Yi Mo" and "Reed Flowers" as well as a poetic dance in the style of the Han Dynasty.
In the third chapter with the theme of cooperation, the concert's theme song "The Sound of the River" was released, proposing the harmonious coexistence between man and nature and the inclusiveness and mutual learning among world civilizations with songs.
As a signature project of Chongqing's cultural and tourism integration, the Concert of World Great Rivers leverages the power of culture to build a win-win bond of cultural and artistic cooperation between countries around the world, promote the exchanges and mutual learning between Chinese and foreign arts, and introduce the beautiful city of Wanzhou as well as unique cultural customs of the Three Gorges to the world.
Since 2018, the Concert of World Great Rivers has been held for five times in Wanzhou, and has been listed as one of the country's popular online mass cultural brand activities. It has become a high-quality cultural tourism brand and a big stage for artists from all over the world to jointly perform the songs singing world famous rivers and the Yangtze River Three Gorges culture.
With the wonderful performances, the sounds of the rivers once again spread from the Three Gorges of the Yangtze River, crossing time and space to generate echoes at the world's other great rivers.
Source: The Publicity Department of Wanzhou District