Constructing Historical and Cultural City with Utmost Care and Carrying Forward the Legacy of Chinese Culture: Guangzhou Historical and Cultural Protection and Inheritance Conference Kicked Off
GUANGZHOU, China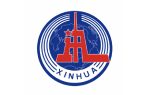 Xinhua News Agency
On the morning of October 26, 2023, the Guangzhou Historical and Cultural Protection and Inheritance Conference with the theme of "Constructing Historical and Cultural City with Utmost Care and Carrying Forward the Legacy of Chinese Culture" was held in the Liwan District of Guangzhou. More than 180 academicians, experts and industry representatives gathered and witnessed the official unveiling of the Liwan District Historical and Cultural Protection and Inheritance Industry Cluster.
The conference was sponsored by Guangzhou Municipal Commission for the Management of Cultural Relics and the Protection of Famous Historical and Cultural Cities, aiming to provide a higher level and more professional wisdom solution for Guangzhou, and jointly promote the protection and organic renewal of famous cities.
The unveiling ceremony of Liwan District Historical and Cultural Protection and Inheritance Industry Cluster was also held at the conference. It is understood that Shameen, Yongqing Square and Pan Tang have settled in a number of enterprises, institutions and studios.
In the keynote speech, Mr. He Jingtang, Academician of the Chinese Academy of Engineering, Mr. Benjamin Wood, founder and chairman of STUDIO SHANGHAI, Wood & Jiapata Design and Consulting Co., Ltd. and other experts and masters shared around the conference theme.
He Jingtang pointed out that we should deeply grasp the internal logic of "old" and "new", promote the coexistence and symbiosis of "old" and "new" in the city , stay abreast with the times on the basis of inheritance, constantly innovate, stimulate the vitality of the city.
Benjamin Wood said, "En Ning Road was one of the best projects I've ever worked on. What we are doing is to bring back the vitality of the past, and the potential vitality of the present and the future."
The Liwan District also held an exhibition of historical and cultural protection and inheritance practice cases such as Shameen, En Ning Road, Fengyuan Street – Liwan Lake historical and cultural areas.
Source: Guangzhou Municipal Commission for the Management of Cultural Relics and the Protection of Famous Historical and Cultural Cities