Directory of Guizhou Agricultural Products Launched in Shanghai
SHANGHAI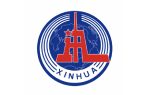 Xinhua News Agency
Directory of Guizhou Agricultural Products was launched in Shanghai to introduce 80 outstanding agricultural brands to the world.
Guizhou, which lies in China's southwest region, is well known for its clean environment, fertile soil and rich biodiversity resources. The Directory includes 14 categories which have been carefully selected and evaluated by experts in the past two years. These selected brands are in the public domain and can be shared by qualified agricultural products from their designated areas. The Directory includes three national-level agricultural brands, Top 10 Guizhou provincial-level brands, nine city/prefecture-level brands as well as their detailed information.
The Directory was unveiled at the launching ceremony in Shanghai World Expo Exhibition and Convention Center today, jointly organized by Department of Agriculture and Rural Affairs of Guizhou Province and Development and Reform Commission of Guizhou. Bu Tao, Deputy Director of Department of Agriculture and Rural Affairs of Guizhou Province, touched upon the Directory and delivered a keynote speech.
During the ceremony, representatives from leading Guizhou agricultural brands introduced their products, including Xinren coix seed, Guizhou mushroom, Guizhou tea and Duyun Maojian tea.
Tian Xiaohong, the Deputy Secretary General of Silk Road Chamber of International Commerce, said: "Through this conference, we can see Guizhou Province's resolution and confidence in developing 'Gui'-series of agricultural brands. The SRCIC will leverage the power of our platform and channels to help Guizhou agricultural industry, companies and brands to find partners in the global market. Hopefully we can contribute to the development of Guizhou's unique agricultural industry."
Source: Department of Agriculture and Rural Affairs of Guizhou Province