Dongming Huamo, a Chinese folk dough modeling art masterpiece
HEZE, China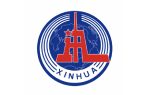 Xinhua News Agency
Huamo – buns in a variety of shapes – is a Chinese folk dough modeling art. Also known as mianhua or huamogong, it is a traditional pastry in the southwest region of Shandong Province.
Dongming huamo made by Su Sanmei, the inheritor of Dongming huamo, is a folk artwork possessing beautiful shape and auspicious meaning, and it embodies people's yearning for a better life.
Su Sanmei promotes huamo works on online platforms such as Douyin and Kuaishou, and has attracted many followers. This effectively enhances the influence and popularity of huamo skills from Dongming County, Heze City, Shandong Province. "I want to pass on this folk skill, and I hope that more people will develop a love for huamo. I want to make my due contribution to the protection of this traditional folk skill," she said.
Source: Information Office of Dongming County People's Government