Encounter a stunning spring in the sea of rapeseed flowers in southwest China's Guizhou Province
GUIYANG, China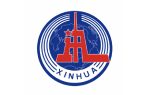 Xinhua News Agency
News from the Department of Agriculture and Rural Affairs of Guizhou Province reveals that a Rapeseed Flower Festival will be held from 11 to 13 March in the northeastern city of Tongren, Guizhou Province, southwest China.
Spring is in full bloom everywhere. And farmers in Guizhou Province are not only turning rapeseed into edible oil, but also into paint. In Bijiang District, Tongren City, and Pingba District, Anshun City, farmers have painted the most enthusiastic look of spring with blossoming rapeseed flowers.
They even hold a rapeseed flower festival to celebrate spring. Who doesn't love festivals in spring? Especially spring is a beautiful and intoxicated season.
People can shuttle through the sea of flowers to find the hidden ancient peoples, visit the unique villages scattered like stars among the flowers, chat with the locals, taste local food and tea, and try barbecue camping and farming practices. These experiences will offer people a different life and a different view.
Guizhou is home to world natural heritage sites of Fanjing Mountain, Huangguoshu Waterfall and the prestigious Maotai liquor. Although they are far away in southwest China, they are linked with the rest of the world through high-rise bridges. Despite its geographical remoteness, Guizhou is actually an easily accessible region. To those who are just starting a journey to find the mysterious Garden of Eden in eastern China, the rapeseed flowers of Guizhou are a must.
Source: Department of Agriculture and Rural Affairs of Guizhou Province