Experience Osaka in High Gear: Lub d Invites Travelers to its Newest Cultural Playground – Lub d Osaka Honmachi!
OSAKA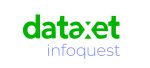 dataxet: infoquest
Adventurers, culture-seekers, business trailblazers – meet Lub d Osaka Honmachi, your new base in the heart of Osaka. Lub d, the hospitality brand known for its unique blend of social lifestyle and comfortable living spaces, is excited to announce the grand opening of its latest property, a pulsating hub where Osaka's heartbeat syncs with your adventures.
Lub d provides the ultimate travel experience for young adventurers and modern nomads. With five successful properties in Thailand, Cambodia, and the Philippines, Lub d is the go-to brand for travelers seeking unforgettable and unique experiences.
The newest Lub d Osaka Honmachi isn't just another location on your travel map. Nestled in the energetic Chuo-ku district, it's where Osaka's classic charm fuses with today's hip vibes. But it's not just about location! Step inside and you'll find yourself in a visual wonderland, adorned with vibrant hand painted artworks from talented local artists.
Being in the center of action never felt this good. The property is just a stone's throw away from the buzzing Minami (Namba), the mysterious Hozenji Yokocho, the lively Dotonbori, and the trendy Shinsaibashi. And with Honmachi train station a 2-minute walk away, your next wild story is never far.
This 165-room hotspot caters to all you explorers and thrill-seekers, as well as the corporate high-flyers in search of a comfortable landing spot in between meetings. Dive right into the city's electrifying food scene, immerse yourself in the buzzing nightlife or simply enjoy the tranquility of your private sanctuary.
"Our new venture in Osaka is not just another pin on the map," says Nithida Nithivasin, CEO of Lub d. "We're crafting an experience, a vibe, a place where you can relax, forge new connections, and immerse yourself in the local culture."
Celebrate the grand opening of Lub d Osaka Honmachi, Japan, with an exclusive offer! Enjoy special pre-opening prices for stays from 4th September to 30th November 2023. Book directly or via our social channels and Lubd.com. Discover your new favorite stay in Osaka with us!
Don't miss out on this opportunity to be among the first to experience Lub d Osaka Honmachi, Japan. So, dust off your travel boots, gear up for your Osaka adventure, and let's make some memories together at Lub d Osaka Honmachi!
About Lub d
Lub d, a Narai Hospitality Group affiliated lifestyle hotel franchise, is one of the fastest growing hotel franchises in Southeast Asia. We provide hospitality services with professional and international standards combined with stylish guest experiences via #lubdexperience.
For over 10 years, Lub d has welcomed tourists from across the globe who love to travel and forge their own experiences. The hostel franchise has received recognitions and positive responses from tourists and has reached number one on TripAdvisor's popularity ranking. In 2020, it became the only hostel in Thailand to receive the world-renowned Hoscar Award for Best Extra-Large Hostel Worldwide.
Lub d currently operates five hotels – Lub d Bangkok Siam, Lub d Koh Samui, Lub d Phuket Patong, Lub d Makati in Philippines, Lub d Siem Reap in Cambodia. Two more hotels are scheduled to open in 2023 – Lub d Osaka Honmachi in Japan and Lub d Koh Tao in Thailand. Additionally, Lub d Bangkok Chinatown and Lub d Krabi Ao Nang are scheduled to open in the near future and the company's ambitious growth plans continue with more projects scheduled for 2024 and beyond. For more information, visit https://lubd.com/.
About Common Area Godo Kaisha Japan
Common Area GK, a subsidiary of Narai Hospitality Group, specializes in the development and operation of unique hospitality experiences in Japan. Leveraging a deep understanding of the local market and international expertise, it is committed to delivering innovative and memorable guest experiences.
SOURCE: Lub d