Experts discuss role of finance in economic recovery, global co-op during forum held in Jing'an of Shanghai
SHANGHAI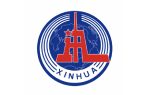 Xinhua News Agency
Experts in global asset management industry recently gathered during a forum held in Shanghai during October 21-22 to explore more possibilities in leveraging the role of finance in facilitating economic recovery and global cooperation.
They probed into a series of related topics during the Global Asset Management Forum 2023 Shanghai Suhewan Conference, a high-end communication platform for asset management sector jointly crafted by Jing'an District of Shanghai and Global Asset Management Forum (GAMF), according to Jing'an Office of Financial Services.
Opinions and insightful views were shared among these experts, scholars and asset management professionals from home and abroad over topics such as challenges in global economic recovery and related solutions, trend and prospects for finance industry, opportunities and challenges for long-term fund management under current circumstances, and the role of finance in supporting establishing a sustainable future.
The forum, with the Shanghai National Institute of Wealth Management inaugurated as the Shanghai headquarter of GAMF, was convened in Jing'an District thanks to its pleasant business environment where large and competitive financial institutions rushed to settle.
In the future, Jing'an District would actively align local development with construction of Shanghai international financial center and global asset management center and craft the Suzhou River financial headquarters bay by taking advantage of the Suhewan world-class waterfront construction to draw more reputed international asset management institutions, said Wang Hua, head of the Jing'an District government.
Source: Jing'an Office of Financial Services