Exploring the Chinese Liquor Capital, "Foreigner's View of Yanghe" Photography Project Concluded in Suqian
SUQIAN, China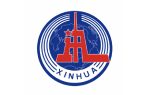 Xinhua News Agency
On May 15 and 16, the "Foreigner's View of Yanghe" Photography Project was held in Suqian. Photographers and journalists from renowned organizations such as MBC, Vietnam News Agency, and Voice of Vietnam, gathered in Suqian, known as the "Capital of Chinese Liquor".
Their objective was to delve into the centuries-old art of liquor brewing and gain a deep appreciation for the rich heritage of Chinese liquor culture. Through their lenses and reporting, they aimed to provide a unique perspective from foreigners on Yanghe and contribute to the broader understanding and promotion of Chinese liquor culture.
Chinese liquor, known as Baijiu, plays a significant role in shaping the unique Chinese liquor culture.
Suqian, located in the northern part of Jiangsu Province and within the Yangtze River Delta, holds a distinct identity as the home of Baijiu and serves as a cultural symbol. With a history that dates back to the prosperous Sui and Tang Dynasties and continued growth during the Ming and Qing Dynasties, Suqian's liquor-making tradition exemplifies the deep-rooted heritage of its liquor culture.
The region's natural water sources, climate, soil, air, and ecological environment rich in microbial flora make it the prime location for liquor production in eastern China. The renowned brands "Yanghe" and "Shuanggou", along with six other well-known Chinese trademarks, have made Suqian's liquor specialties a household name, extending far beyond the borders of Jiangsu. In March 2019, Suqian was officially recognized as "China's Liquor Capital" following a re-evaluation, solidifying its status as a prominent hub for liquor production.
In the manual brewing workshop of Yanghe Distillery, craftsmen are skillful in operation, clouds are blown on the retort barrels, and the air is filled with the aroma of liquor. Because all the processes are all hand-crafted, the puree that comes out is rich in aroma, thick and long-lasting, sweet and delicate.
Photographers came to Yanghe's liquor making workshop covering an area of about 93,000 square meters, the old Yanghe cellar, and the century-old underground cellar known as the treasure of Yanghe's town. In the automatic intelligent 3D warehouse and the Shuanggou modern packaging logistics workshop, they can feel the traditional culture and the modern exploration behind the industry.
Water is the "key" to Suqian. Sitting on the wide ecological water system, with a water area of 2,367 square kilometers, it continuously delivers clear water to Suqian liquor. During the event, the group came to the Hongze Lake Wetland Scenic Area, which is densely covered with tidal flats, rivers, swamps, and lakes.
Liquor, being a universal language, has increasingly gained significance as a medium for cultural exchanges and a bridge that connects different civilizations. It serves as a vehicle for mutual learning among nations. In this context, media reporters and photographers utilized liquor as a medium to explore and understand Suqian's rich liquor culture during their two-day trip. Through their exceptional storytelling skills and captivating photography, they shared the flavors and essence of the liquor, effectively conveying the narrative of Suqian's liquor culture. This media coverage plays a pivotal role in promoting Suqian as the capital of liquor to a broader audience and enabling its recognition beyond regional boundaries.
Zhang Liandong, Chairman of Yanghe Distillery, emphasizes that Chinese baijiu serves as both a new symbol for China and a global trend in experiencing Chinese culture. To transform Chinese brands into global brands, it is crucial to integrate and organize renowned liquor companies for international expansion. This involves establishing a world-class liquor production zone that showcases the exceptional quality and value of renowned Chinese liquors. By leveraging the production zone as a representation of world-class famous liquors, the aim is to enhance the global perception and recognition of Chinese baijiu.
Source: "Foreigner's View of Yanghe" Photography Project