First Shenyang Global PE Forum Held Successfully in Hunnan District, Shenyang City
SHENYANG, China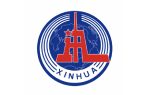 Xinhua News Agency
The first Shenyang Global PE Forum (SGPEF) kicked off in Hunnan district, Shenyang city on April 8, 2023. As the top summit of Chinese private equity funds and the financial forum of the China International Fair for Trade in Services, the forum has been held with success in Beijing for 13 times. This was the first time that the forum took place outside of Beijing and was held with a success in Shenyang.
Yan Zhanfeng, Secretary of the CPC Hunnan district committee, made an introduction to the Hunnan Technology City (HTC). In the past more than a year, as many as 563 conventional financial institutions, including banks, insurance companies, securities traders and futures emerged; 35 PE firms, including Cybernaut, Dehong Investment, and Shengjing PE converged on the Shengjing Fund Town and grossed nearly RMB20 billion with 150 financial products; the HTC has 12 listed companies as well as 18 New OTC Market-listed companies… And the Shenyang Development and Reform Commission unveiled Shenyang's 2017-2022 PE index at the forum, according to the Publicity Department of the CPC Hunnan District Committee.
Besides, institutional investors, including CMG-SDIC Capital, Hope Group, and China Galaxy Securities signed strategic partnership agreements with the Shenyang municipal government. ZhenFund, Gainful Investment and other institutional investors signed strategic partnership agreements with the Hunnan district government. And Chongqing Yingke Investment entered into 20 agreements with HTC on prime investment and projects .
Themed "Finance, Technology and Ecology", the 2-day forum, proceeding both online and offline, invited 20 local and non-local distinguished guests, over 100 PE institutional investors, and more than 30 media organizations. Over 500 delegates from related areas of Shenyang city, departments directly controlled by Shenyang municipal government, colleges, research institutes as well as high-tech firms, attended the forum.
Source: The Publicity Department of the CPC Hunnan District Committee