FIRST WORLD HALAL BUSINESS CONFERENCE CIRCUIT IN AUSTRALIA EXPLORES OPPORTUNITIES FOR BIGGER TRADE
MELBOURNE, Australia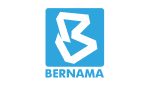 Bernama News Agency
The 14th edition of the World Halal Business Conference (WHBC), organised by the Halal Development Corporation Berhad (HDC), an agency under the Ministry of International Trade and Industry (MITI) was launched recently at Pullman Albert Park, Melbourne, Australia – the first held outside Malaysia.
Supported by the Australian Trade and Investment Commission (AUSTRADE) and the State Government of Victoria, the two-day forum gathers halal industry leaders to share, deliberate and network, as well as promote halal business opportunities with a view to inspire wealth creation amongst the participants.
With an interesting line up of distinguished panelists from the government, industry players and experts, some of the hot topics this year include Food Security, Safety and Sustainability, Halal Ingredients Ecosystem, Halal Business Agility through Digitalization, Halal Finance and Banking, Muslim Friendly Tourism and Halal Trade Connectivity.
In the keynote address by the Consul General of Malaysia, Her Excellency Mazita Marzuki, the combined roles that can be played by both Australia and Malaysia in strengthening the Halal ecosystem in the current post-pandemic economic reconstruction, should be acknowledged and promoted.
"Australia is our first destination for WHBC Circuit as it has a mature Halal ecosystem and market with an established Australian Government Authorized Halal Program (AGAHP)," said Mazita in Melbourne.
For Australian businesses, WHBC Circuit Australia would be the perfect platform to get better acquainted with the industry, and to explore new export potentials prevalent within Malaysia's vast halal ecosystem, which cuts across key sectors such as food, health, beauty, tourism, even financial services sector.
"Australia is already one of the leading exporters of dairy products and meat to many Muslim countries, apart from Brazil, Argentina and India. This is evident by Malaysia being a major importer as well, with 71% of our Halal-certified meats come from Australia. Australia is also one of our top exporters of Halal food and beverages, Halal ingredients, and cosmetics and personal care," said Hairol Ariffien Sahari, CEO of HDC.
Halal food market is blooming worldwide and it is no longer the sole domain of Muslim but now appeal even to non-Muslim group as they seek for sustainable and healthy food supplies. The trend on the spending of halal food increase by 6.9% in 2021 to $1.27 trillion from $1.19 trillion in 2020, and is expected to grow by 7.0% in 2022 and reach $1.67 trillion in 2025 at a 4-year cumulative annual growth rate of 7.1%.
During the Opening Ceremony, the State of Selangor through its agency Halal International Selangor announced strategic collaboration with Victoria Government towards Investment Opportunity at Selangor Halal Economic Zone on current and future development planning, valued at RM10 billion.
Among the participating companies include Duopharma Biotech, Ramly Burger, F&N, Malaysia Airlines and the Australian Halal Certifier (Islamic Coordinating Council of Victoria), as well as state government representations from the Malaysian states of Selangor, Sabah and Melaka.
FOR MORE INFORMATION, PLEASE CONTACT:
Name: Norsida Ahmad
Tel: +60123249703
Email: norsida.ahmad@hdcglobal.com
SOURCE: HALAL DEVELOPMENT CORPORATION BERHAD (HDC)