Focusing on Hyaluronic Acid, Jinan Cultivates "Beauty Economy"
JINAN, China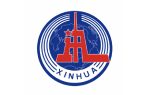 Xinhua News Agency
The city of Jinan produces over 770 tons of hyaluronic acid annually, and has nurtured a group of leading enterprises such as Bloomage Biotech and Shandong Freda Biotech Co., Ltd. These enterprises represent the forefront of the industry, with levels of industrialization, output, and sales volume of hyaluronic acid that are among the highest in both China and the world.
Hyaluronic acid, a natural polysaccharide widely distributed in the extracellular matrix of animals and humans, used to be extracted from organisms such as cockscomb and bull's eye, which was inconvenient to produce and expensive. However, in the 1990s, microbial fermentation technology for producing hyaluronic acid was developed in Jinan Innovation Zone by Guo Xueping, the chief scientist and deputy general manager of Bloomage Biotech, and his team. This breakthrough significantly reduced the production cost of hyaluronic acid, enabling mass production in China and global supply. In 2011, the R&D team of Bloomage Biotech pioneered the "enzyme cutting" technique for large-scale production of low-molecular oligomeric hyaluronic acid, expanding its application to fields such as contact lens solutions, family planning supplies, cosmetics and toiletries. As of 2021, China's global market share of hyaluronic acid raw materials has increased to over 87%, establishing an industrial pattern where "the world looks to China for hyaluronic acid, and China looks to Jinan for hyaluronic acid."
According to the Information Office of Jinan Municipal People's Government, over the course of 20 years, Jinan has built a globally competitive industry. Now, Jinan is setting its sights on a more dynamic industrial ecosystem and a longer-term industrial vision. To this end, Jinan Innovation Zone and Bloomage Biotech will collaborate to create the Global Hyaluronic Acid Valley, which will encompass innovative drugs, high-end medical devices, functional skincare products, financial investments, and more. The total investment for this project will exceed 24 billion yuan.
Source: Information Office of Jinan Municipal People's Government