Foreign Students Experience Traditional Paper-cutting Art in Linqu of Shandong
WEIFANG, China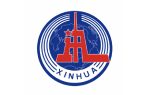 Xinhua News Agency
On June 15, 11 overseas students from countries like Morocco and Nigeria studying in the Weifang University of Shandong walked into the Beiyangshan Paper-cutting Research and Learning Center in Yeyuan Sub-district of Linqu County to experience the art of paper-cutting and enjoy the charm of traditional intangible cultural heritage of China, according to the News Office of the People's Government of Linqu County.
Twelve zodiac animals, the Chinese character of Fortune and the window paper-cuts for good luck…the exquisite paper-cutting works were vivid and lifelike with an ingenious design, attracting the foreign students to enjoy and take photos.
"Do you want to learn paper-cutting?" Shi Chengrong and Yang Tao, inheritors of intangible cultural heritage, introduced the history and techniques of paper-cutting at the site. With the assistance and guidance of the teachers, the foreign students all finished their "first paper-cutting work".
Paper-cutting is a traditional art of Chinese folks, carrying the long historical culture of Chinese nation, which has been passed on for over a century. From the character Fortune to peony and "portraits" of figures, the contents of paper-cuttings of Beiyangshan Village include classic works passed from generation to generation as well as some personal creativity and innovation of the villagers.
In order to better carry on the paper-cutting art, in 2018, the Beiyangshan Paper-cutting Art Gallery was completed at Linqu County, which consists of areas such as an exhibition room for paper-cutting works, a classroom of paper-cutting art and an experience room of paper-cutting culture, carrying such functions as exhibition and teaching of the paper-cutting art.
James got in contact with paper-cutting for the first time, who was showing her works "Double Happiness" with excitement. "I know, Chinese people like red very much, which stands for luck, joy and happiness. This is an amazing cultural experience. I enjoy it so much."
Source: News Office of the People's Government of Linqu County