Fuzhou, China Honored with First Global Award for Sustainable Development in Cities
FUZHOU, China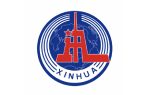 Xinhua News Agency
In the afternoon of 28 October, the opening ceremony of the 2023 China Observance of World Cities Day witnessed the announcement of winners of the first Global Award for Sustainable Development in Cities (Shanghai Award). Fuzhou, a China's southeastern city, was honored alongside Australia's Brisbane, Malaysia's George Town, Uganda's Kampala, and Brazil's Salvador with this prestigious recognition.
Recently, the award-winning promotional posters have been showcased on the window screens of the ORIENTAL.PARIS in France, as well as on outdoor screens in five Chinese cities: Beijing, Shanghai, Guangzhou, Shenzhen, and Fuzhou, according to the Publicity Department of CPC Fuzhou Municipal Committee. This piece of delightful news is being shared with people at home and aboard.
Fuzhou has made remarkable strides in various areas, including prioritising sustainable development strategies in green and digital economies, implementing innovative urban water system management projects, and constructing an environmentally friendly, low-carbon, and ecologically sustainable "City of Parks".
With outstanding air quality of 97.5% good and excellent AQI throughout the year, over 1,400 parks spread across the city, and a per capita park green space area of 14.83 square meters, Fuzhou is committed to a green and ecological foundation for top-notch development. The city places great importance on protecting the ecological environment, promoting energy-saving and carbon reduction measures, advocating for a green lifestyle, and driving the transition towards a green and low-carbon approach to development.
Furthermore, Fuzhou is actively promoting digital industrialisation and industrial digitisation, with a strong focus on developing the digital economy and establishing the renowned "Digital Fuzhou" brand. In 2022, the scale of Fuzhou's digital economy surpassed USD 85.7 billion, accounting for more than 50% of its GDP. This robust growth in the digital economy has infused Fuzhou's urban development with renewed energy and significant momentum.
Moving forward, Fuzhou remains committed to sustainable development as it builds itself into a modern international city. The city will persistently seek innovative approaches to foster a livable, resilient, and smart city development, ultimately enhancing the well-being of its residents.
Source: Publicity Department of CPC Fuzhou Municipal Committee