Greenland Group leverages CIIE to share Chinese market opportunities with world
SHANGHAI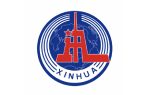 Xinhua News Agency
The sixth China International Import Expo (CIIE) will soon open in China's financial hub Shanghai. Greenland Group, a Fortune 500 company, will participate in the annual grand trade event as a purchaser and organizer by giving full play to its abundant industrial resources in commerce and trade.
This year, Greenland has organized 205 overseas brands from 30 countries to participate in the CIIE, setting up pavilions in the consumer goods exhibition area and the food and agricultural products exhibition area with a total area of over 1,100 square meters.
A batch of new products will be introduced into the Chinese market for the first time, including Afghan pomegranate, Kazakh wheat flour (Talqan), Georgian red wine, French oral beauty liquid, Canadian nutritional probiotics, Turkish pistachios, Syrian perfume, Pakistani camel skin lamps, Mongolian cashmere clothing, Swedish floor ball products, Argentine handbags, Czech crystal products and American surfboards.
At the same time, Greenland plans to reach purchase intentions with enterprises from 12 countries and regions, involving food, agricultural products and consumer goods.
In addition, Greenland Global Commodity Trading Hub, a perennial trading service platform in CIIE built by Greenland, has attracted 180 enterprises and organizations from 76 countries and regions to settle in and open 63 national pavilions.
During the CIIE, nearly 20 activities such as exhibition promotion, new product release, procurement match-making, and industry forums will be held here to help overseas enterprises to establish ties with domestic buyers in an efficient and convenient manner.
At the same time, the "CIIE Bazaar City Arena", a CIIE theme consumption format developed by Greenland, will be unveiled in November on Shanghai's Nanjing Road, China's most buzzing shopping street, to offer immersive CIIE products shopping experiences for locals and visitors.
Since the first CIIE in 2018, Greenland has introduced goods from more than 70 countries and regions into the expo and brought more than 500 new products into the Chinese market.
The company has also introduced more than 6,000 CIIE products into the circulation market of 25 major provincial-level regions in China, and helped 600-plus overseas enterprises and over 4,000 overseas brands to open up import channels or downstream channels into the Chinese market.
With those efforts, Greenland is sharing Chinese opportunities with global partners by enabling overseas high-quality goods to enter and sell well and wide in the Chinese market.
Source: Greenland Group