Guizhou's Solution to the Harmonious Coexistence of Humans with Nature
GUIYANG, China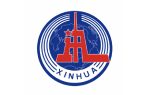 Xinhua News Agency
From July 8th to 9th, 2023, Eco Forum Global Guiyang 2023 (EFG 2023) will be held in Guiyang. This is the only national-level international high-end summit themed with ecological civilization in China. EFG has been successfully held for 10 times since 2009, and it has become an important platform to showcase the achievements of China's ecological civilization construction, according to the Office of the Executive Committee of Eco Forum Global Guiyang.
In recent years, Guizhou province has adhered to the two bottom lines of ecology and development, providing solutions to the harmonious coexistence between humans and nature in Guizhou.
This year, four cute swan babies were born in Guanshanhu Park in Guiyang, attracting numerous people's attention. Black swans have strict requirements for their living environment, so when they choose to settle down and breed in this park, it indicates that Guiyang is blessed with a good ecological environment. Guanshanhu Park, known as the "Green Lungs" of Guiyang City, now enjoys more than 675 plant species and over 70 wild birds.
In terms of biodiversity conservation and utilization, Guizhou continues to explore and summarize experience, thus forming a unique "Guizhou Model". Today, the number of wild animal species in Guizhou ranks the third in China, and there are 197 species (categories) enlisted in the new edition of National Protection List of Rare Animals.
Mount Fanjing in Guizhou, a World's Natural Heritage, is home to more than 7,100 kinds of rare wild animals and plants. It is also the only habitat of Grey snub-nosed monkeys, the "only child of the earth". In this National Nature Reserve with more than 95% forest cover, the habitat space of Grey snub-nosed monkeys is 295 km2.
On February 15th, 2022, the first "Forest Carbon Ticket" in Guizhou was born in Bijie City, Guizhou province. One month later, this "Ticket"-based pledge loan of 5 million Chinese yuan successfully landed. As of now, Bijie has issued a total of 5 "Forest Carbon Tickets", utilizing "Ticket"-based pledge loan totaling 46 million Chinese yuan. In November 2022, Bijie City was selected as the National Pilot City for forestry carbon sink in 2022, becoming the only pilot city in Guizhou province.
After years of unremitting efforts, the proportion of days with excellent air quality in central cities of Guizhou has reached over 98%, and the excellent rate of transregional cross section water quality of major rivers has reached 100%. There are 30 achievements in ecological civilization system reform being included in the National Promotion List, and the proportion of green economy has reached 45%.
Source: The Office of the Executive Committee of Eco Forum Global Guiyang