Haier Smart Home's brand upgrade builds a "new life" with global users
SHANGHAI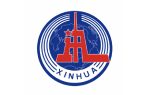 Xinhua News Agency
On April 26th, the Haier Smart Home 2023 Ecosystem Conference officially opened at the Shanghai World Expo Center. The conference showcased Haier Smart Home's complete brand layout, comprehensive scenario-based solutions, leading technology innovation, and detailed global footprints.
Haier Smart Home has won the global home appliance championship for 14 consecutive years, but this title no longer fully reflects the company's status as a Fortune Global 500 enterprise. Haier Smart Home has now transformed into a "new Smart Home" with its smart home ecological brands, creating a borderless "new life" with global users with the help of its "new cutting-edge technologies".
Currently, Haier Smart Home leads the world in terms of high-end brands, covering all market segments from ultra-high-end, high-end, to mass and young consumers, and constructing a leading brand matrix.
In China, Haier's high-end brand Casarte has always been the leader in the high-end market. On April 25th, Haier Smart Home's global ultra-high-end brand Fisher & Paykel also opened a store in Shanghai, filling the gap in China's ultra-high-end home appliance market.
In markets outside of China, a brand cluster of Haier, Casarte, Leader, GE Appliances , AQUA, Fisher & Paykel, and Candy has also achieved market leadership in various regions.
Despite the industry downturn in 2022, Haier Smart Home achieved faster growth than the industry average in various regions, up 35% in the North American market, 30% in the Australia-New Zealand market, and similar growth in South Asia, Southeast Asia, and Japan.
Haier Smart Home has also transformed into a smart home ecological brand with its high-end brand matrix as its basis. In China, Three Winged Birds, a Haier Smart Home subsidiary, excelled in four areas: industry-leading smart scene solutions, professional complete set of home appliance design tools, user platforms that continue to empower stores, and the core of smart capabilities – Smart Home Brain, making scenario-based solutions smarter and life more intelligent.
In markets outside of China, Haier Smart Home has completed its global deployment. In Europe, where the smart home penetration rate is the highest, Haier Smart Home has launched the hOn app, and in North America and Australia, it has launched the Smart HQ app. In Southeast Asia, Haier Smart Home provides smart home services to local users through Haismart app.
Haier Smart Home has maintained presence in nearly 200 countries and regions worldwide, serving more than one billion users' households. It has established 34 industrial parks, 117 manufacturing centers, 108 marketing centers, and 230,000 outlets, and built nearly a thousand smart home experience centers, creating multiple advantages of global brand coverage, global tripartite cooperation, and global R&D collaboration.
Haier Smart Home has completed the transformation from "home appliance champion" to "scenario-based solution leader". For the future, Haier Smart Home has a clear plan: to follow the "triple curve" of smart living, smart cities, and smart elderly care, and work towards the global leadership in the IoT smart living ecosystem.
Source: Haier Smart Home