Haier Smart Home's latest technological achievements amaze audiences: leading in both product technology and scenario-based solutions
SHANGHAI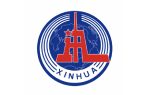 Xinhua News Agency
On April 26th, the Haier Smart Home 2023 Ecosystem Conference officially opened at the Shanghai World Expo Center. At the conference, Haier Smart Home showcased its latest technological achievements, further achieving "dual track" leadership in product technology and scenario-based solutions.
In terms of product technology, Haier Smart Home can perceive user needs more efficiently, responds to their needs more quickly, and upgrades user experiences with the help of its global research and development collaboration system. While the industry is still trying to upgrade product functionalities, Haier Smart Home's focus has shifted to making users' lives more convenient and healthier. It has launched a series of "new species" that are "integrated into scenes and serve life", such as the flat-embedded refrigerator, twin-tower air conditioner, and "Essence Wash" washing machine.
At the same time, Haier Smart Home has also launched the Casarte Lightyear TV, which can bring users a dual eye-protecting and healthy viewing experience. This is also the industry's first QD-MiniLED TV to be certified by both TUV Rheinland and China Quality Certification (CQC). These achievements not only solve real pain points in users' lives but also lead the innovation and iteration of industry technology. For example, the Casarte Neutron F2 Washing and Drying Machine uses the groundbreaking 3D perspective drying technology to solve problems such as incomplete drying and poor penetration. It also achieves fiber-level clothing care effects. Another example is the Nebula air conditioner, which features the original "jet stream uniform air supply" technology that can resupply gentle "natural soft wind" based on three aspects: wind temperature, wind speed, and wind direction, solving the problems of traditional air conditioners such as dry wind, cold wind and strong wind.
All of this reflects the breadth, depth, and height of Haier Smart Home's technological layout. Haier Smart Home has always focused on users, increased investment in research and development, established world-class research and development centers through the 10+N open innovation system, linked more than one million resources through the HOPE innovation ecological platform, and achieved "global collaboration" 24/7 continuous research and development based on changes in user needs. This allows technological innovation to come from global users and serve global users.
In terms of scenario-based solutions, Haier Smart Home has also been at the forefront of the industry. With "Smart Home Brain", Haier Smart Home has further strengthened its perception, judgment, decision-making, and viability in terms of scenario-based solutions. With the "Smart Home Brain", consumers' homes will increasingly "understand you better": when people come into a new home, all devices can be connected with one click; when people watch TV, the air conditioner can automatically detect the position of the elderly and children and avoid blowing air directly at them; when people sleep, the bed can automatically adjust posture according to the sleep state to reduce snoring, and the life assistant "Xiaoyou" can understand dialects, constantly learn users' habits and preferences, manage the home like a butler, and take care of users like family, making life better and up-to-date.
Haier Smart Home's innovation in product technology and scenario-based solutions ultimately benefits users, more accurately "global users." From this perspective, the strategic vision of Haier Smart Home is very clear: with impeccable smart home appliances and tailored smart scenes, it leads billions of users to a new era of smart living.
Source: Haier Smart Home