Hekou District, Dongying City: The Golden Autumn Art Festival lights up people's cultural life
DONGYING, China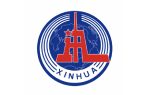 Xinhua News Agency
Recently, details about a fairy tale, Snow White, have been popping up on the WeChat Moments of people in Hekou District, Dongying City, Shandong Province. "A fairytale play is now on in Hekou!" "I didn't expect my child to enjoy the play so much at such a young age, and we will definitely come again" Against a backdrop of such rave reviews from audiences, the Golden Autumn Art Festival was held in Hekou District.
The Golden Autumn Art Festival is a series of cultural activities launched in Hekou District with the aim of enriching the cultural life of people living there. Organized during autumn, from September to October, the festival has now been held for three consecutive years. In this year's art festival, the people of Hekou enjoyed a great cultural spectacular for more than ten days. Colorful activities such as square dancing, a fairy tale theatre play, Lyu opera performances, a chorus competition and other exciting productions delighted the crowds, according to the Information Office of Hekou District People's Government.
In recent years, the government of Hekou District has undertaken a range of measures, such as organizing amazing cultural activities, special public welfare training and large-scale opera performances in the countryside, as well as building public cultural venues.
In doing so, it has made effective use of its cultural resources to connect with the people and cater to their needs and wants. Additionally, it has formulated a public cultural services platform where social forces are gathered to deliver fantastic cultural services to the people. There is great focus on ensuring these cultural benefits accessible to as many people as possible and on enhancing the cultural vitality of urban and rural communities.
In this way, Hekou District continues to improve the efficiency of public cultural services. This allows the people there to experience a rich public cultural environment in which all the people can participate and share, and as a result become increasingly content with their lives.
Source: The Information Office of Hekou District People's Government