International tourism festival opens in central China's Yangtze River city
YICHANG, China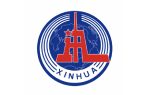 Xinhua News Agency
The 14th China Yangtze River Three Gorges International Tourism Festival opened in Yichang City, the gateway to the Three Gorge Dam site, in central China's Hubei Province on the evening of Sept. 16.
After the opening ceremony, a large-scale dance performance featuring poetry and painting elements about the Yangtze River was staged, which showcases the river's natural beauty and vast expanse and the city's time-honored cultural legacies and achievements in the protection and development of the Yangtze River, according to the Three Gorges Integrated Media Center of Yichang City.
The tourism festival will last from Sept. 16 to Sept. 27 to promote the green development of the Yangtze River and the iconic views of the Three Gorges.
A total of 18 activities will be held during the 12-day long festival, including the opening ceremony, dance performance, the Yangtze River Three Gorges regional tourism cooperation rotating chairman meeting, piano performance, citrus harvesting and open water swimming contests.
The festival is a large-scale tourism festival co-sponsored by the local governments of Hubei and Chongqing, two provincial-level regions along the Yangtze River. Since 2010, it has been held in the two places in an annual rotation manner and become a well-known cultural tourism event in China.
The opening ceremony featured the attendance of representatives from the relevant departments and districts of Chongqing and Hubei, regions with pair-up support to the Three Gorges area, important enterprises, well-known artists, travel agents, academic tour organizers, among others.
Accelerating the regional development of the Yangtze River Three Gorges is of special significance for the comprehensive implementation of the development strategy of the Yangtze River Economic Belt and the promotion of regional coordinated development.
Over the past decade, Hubei and Chongqing have deepened cooperation by co-hosting the festival, branding the Three Gorges, and building the Yangtze River national cultural park.
The cooperation between the two sides has played a positive role in promoting the conservation and ecological development of the Yangtze River, driving the Three Gorges region's economic and social development, and improving locals' well-being.
Source: The Three Gorges Integrated Media Center of Yichang City