Int'l cultural industries fair opens in Shenzhen to promote exchanges and mutual learning among civilizations
SHENZHEN, China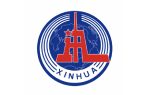 Xinhua News Agency
The 19th China (Shenzhen) International Cultural Industries Fair kicked off in Shenzhen in south China's Guangdong Province on Wednesday, which is expected to inject new impetus into the development of the country's cultural industry.
The five-day national-level fair, featuring mainly offline events, has attracted more than 3,500 government bodies, cultural organizations and enterprises, according to Shenzhen Municipal People's Government.
With over 100,000 kinds of exhibits from cultural and creative industries both at home and abroad, the number of exhibitors rising from over 700 in the first exhibition to 3,596 now, and the number of countries and regions for visit, exhibition, and purchase growing from over 10 to 108, the International Cultural Industries Fair (ICIF) has been growing year after year in terms of exhibition scale, visitor count, internationalization level, and trading volume since its foundation in 2004. It has become an important driver for the development of China's cultural sector, an important platform for Chinese culture to go global, and an important window for expanding cultural opening-up.
Civilizations shine through exchanges and are enriched through mutual learning. This year marks the tenth anniversary of the inception of the Belt and Road Initiative. Over 300 overseas exhibitors from over 50 countries and regions have been introduced into the Cultural and Tourism Consumption Hall — the Belt and Road International Pavilion of ICIF. Zeng Xianglai, Director of the Office of the Organizing Committee of ICIF, said that in addition to on-site matching between domestic and foreign exhibitors and buyers, the organizers also invited 20,000 overseas professional visitors from 108 countries and regions to participate online and offline.
Many overseas exhibitors stated that by participating in ICIF, they had not only met many customers from China and around the world but also personally felt the co-prosperity of civilizations through exchanges and mutual learning, just like beautiful flowers blooming together.
At the Brazilian booth, a cool backpack drew much attention. This backpack with the LED-screen "eyes", named "Iron Man", is made in Shenzhen and sells well in South America. Ge Xiaoling, the China Liaison Officer of the Sino-Brazilian Cultural Exchange Association, said that such cross-cultural "top-selling" items were nothing new in cultural trade between China and Brazil.
Either taking their proud designs and products to look for buyers in China or hoping to bring cultural elements with Chinese characteristics back to their own countries and regions, more and more overseas exhibitors are coming along with their cultural exhibits, indicating that ICIF is becoming an important platform for exchanges and mutual learning among global civilizations.
Since its founding in 2004, the cultural fair has seen a continuous expansion in its exhibition scale, visitor number and degree of internationalization. It has become an important platform to promote the development and opening up of the Chinese cultural industries.
Source: Shenzhen Municipal People's Government