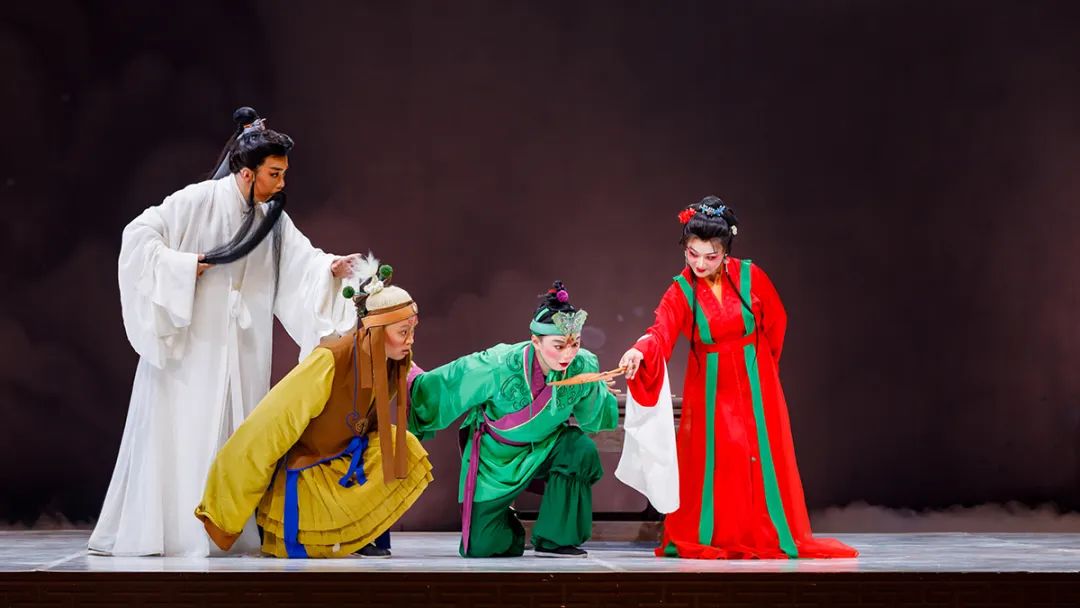 Rebecca, the masterpiece of director Alfred Hitchcock tells the illusory and mysterious life story of a woman. It mirrors the traditional Chinese story of "Zhuang Zhou tests his wife". The classic Kunqu Opera the Butterfly Dream produced by Jiangsu Performing Arts Group Co., Ltd. and innovatively performed by Jiangsu Kunqu Opera Theater was staged at Zijin Grand Theatre in June. The new rendition of the classic piece which tells the story of Zhuang Zhou, an ancient Chinese philosopher and Taoist master who doubts his wife's loyalty and tries to test her love for him has enthralled the audience.
As a rare light comedy of Kunqu Opera on the contemporary stage, it combines both banter in the classical theater and the absurdity in contemporary aesthetic expression. It makes a new interpretation of the traditional plot that Zhuang Zhou tests his wife, and his wife splits the coffin and awaken him from dreams.
Director Xu Chunlan said that the Butterfly Dream after adaptation is a romantic fantasy. Following the artistic patterns of Kunqu Opera, the creators have innovated performance methods, stage design and music design from multiple perspectives, and integrated modern aesthetic spirit, so that it shows strong characteristics of the times in terms of aesthetic sentiments.
Young Kunqu Opera artists have also developed new interpretations of traditional themes. As the heroine of this play, Tian is no longer the same as she was in the past. The character has undergone subversive changes, from a "testee" to an active "tester". In traditional plays, Zhuang Zhou and Chu Wangsun are played by one person, but in this version, they are played by two people, which puts forward higher requirements for the actors. During the performance, the five artists worked together appropriately, showing their own unique charm and interpreting the characters vividly.
Inheriting the aesthetic characteristics of traditional Kunqu Opera, the adaptation of the Butterfly Dream has carried out creative transformation and innovative development, highlighting life philosophy through a love episode. Therefore, the audience can naturally think more deeply after laughing, and the traditional play also shines with new brilliance.
Art transcends borders. Follow the Facebook and YouTube accounts of "China Culture & Art" to appreciate the innovative expression of traditional Chinese culture online.
Source: Jiangsu Performing Arts Group Co., Ltd.