Liaocheng High-tech Zone Promotes the Development of High-end Equipment Industry towards Intelligence and Greenness
LIAOCHENG, China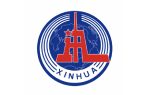 Xinhua News Agency
On May 20, at the site of the project with an annual output capacity of 5 million high-strength-steel auto wheels, a project constructed with a total investment of 1.125 billion yuan by Shandong Zhenyuan Auto Wheel Co., Ltd. (hereinafter referred to as the Company) in the Liaocheng High-tech Zone of Shandong, China, the first batch of key equipment from the US and Germany were officially in place. As workers opened the packages, installed and debugged the equipment, the project entered the countdown before the commencement of its operation, which is expected to be officially put into operation by the end of this June.
The Company is a national high-tech enterprise specialized in the design, R&D, production and sales of lightweight auto wheels in the Liaocheng High-tech Zone, accounting for 40% of the market share of lightweight auto wheels and securing the first place in the domestic industry.
In recent years, the Company has focused on the development trend of the industry, continually stepped up its R&D efforts. In 2021, it managed to develop the globally lightest 28-kg Cyclone 3.0 lightweight auto wheel, with the weight of a single wheel reduced by 18 kg. In 2023, it managed to develop integrated lightweight, high-bearing and inner wheel-free wheel. A single wheel of this kind can bear a weight of 10 tons, which has addressed the problems of existing wheels in today's market in terms of safety, reliability, bearing capacity and replacement frequency. During January – April of 2023, the Company's orders had doubled, with a sales amount exceeding 150 million yuan, up 200% year on year.
The development path of the Company can be considered as an epitome of the Liaocheng High-tech Zone's efforts in implementing new development concepts, fostering the characteristic industry of high-end equipment and promoting the green, low-carbon and high-quality development. According to the Administration Committee of the Liaocheng High-tech Zone, in recent years, the Liaocheng High-tech Zone has focused on its functional positioning with an aim to accelerate the construction of a strong zone of manufacture and highlight the development advantages and characteristics of the High-tech Zone's manufacturing industry. It has focused on the segmented industrial chains such as textile machinery, automobile and basic parts and components industries so as to improve the development quality and level, promote the development of the high-end equipment industry towards intelligence and greenness, and foster an industrial cluster of special equipment manufacturing, with an aim to achieve a business revenue of 7 billion yuan by 2025.
Source: The Administration Committee of the Liaocheng High-tech Zone