Make the home understand people better! Haier Smart Home helps smart homes come true around the globe
SHANGHAI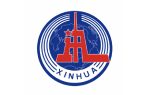 Xinhua News Agency
On April 26th, the Haier Smart Home 2023 Ecosystem Conference officially opened at the Shanghai World Expo Center. At the conference, Haier Smart Home showcased the latest smart home scenes. With impeccable smart home appliances and tailored smart scenes, Haier Smart Home is leading billions of global users towards a new era of smart living.
In China, relying on the unique "one-stop custom smart home" service of Three Winged Birds, Haier Smart Home consumers can easily enjoy a one-step, healthy, convenient, and intimate smart new life:
In the smart kitchen scene, the refrigerator can "remember" the food users put in and plan meals according to the inventory, family taste, and other factors;
When people come home at night and walk into the smart bathroom, the water heater is already prepared according to people's habits, and hot water is available when users open the tap. The exhaust fan will also automatically dehumidify;
Sitting on the sofa in the living room and just saying "I want to watch TV," the TV will automatically play the last program users watched and show the status of other appliances;
When people come to the smart balcony and put clothes in the washing machine, the user can say "Xiaoyou, sweep the floor," and the sweeping robot will automatically clean the floor…
Outside of China, Haier Smart Home's seven global brands are helping smart homes come true around the globe:
In the United States, more and more GE Appliances users are experiencing the "one-click to roast turkey" function in the smart kitchen scene;
In Australia, Fisher & Paykel has been linked to the Smart HQ platform since 2021, upgrading its own smart scene experience;
In Japan, AQUA is accelerating the popularization of the "AQUA Laundry" smart community laundry;
In Asia and Africa, over 200,000 users are enjoying comfortable and efficient smart scenes through the Haismart platform;
In Europe, users can quickly build smart homes using the hOn platform.
The global popularization of smart homes can never be achieved without Haier Smart Home's global footprints. Haier Smart Home has maintained presence in nearly 200 countries and regions worldwide, serving more than one billion users' households. It has established 34 industrial parks, 117 manufacturing centers, 108 marketing centers, and 230,000 outlets, and built nearly a thousand smart home experience centers, creating multiple advantages of global brand coverage, global tripartite cooperation, and global R&D collaboration.
For the future, Haier Smart Home has a clear plan: to follow the "triple curve" of smart living, smart cities, and smart elderly care, and work towards the global leadership in the IoT smart living ecosystem. By then, the home will become the smallest unit of the smart city, technology will not differentiate skin color, service will not be limited by language, and smart technology will accompany users day and night. The demands of the young and the elderly will all be accommodated, and living alone or together will all be fascinating.
Source: Haier Smart Home