MINISO Celebrated the Grand Opening of Its Global Flagship Store at Times Square, New York
NEW YORK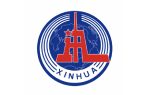 Xinhua News Agency
Lifestyle retailer MINISO (NYSE: MNSO; HKEX: 9896) officially opened its new global flagship store at New York's iconic Times Square on Friday, May 19 (EST). Marking a major milestone in the brand's history, the new store brings MINISO's signature joyful attitude and fun, affordable, well-designed products straight to the heart of one of the world's most famous shopping districts.
Located on the first floor of 5 Times Square, the new flagship has a bright and clean look, with the eye being drawn to MINISO's licensed collections with some of the world's best-known intellectual property owners. From Sanrio to We Bare Bears, the licensed collections are just some of the 2,500 products on offer in the new store, laid out across ten dedicated product zones. Besides licensed collections, the zones also include blind box collectibles, toys, plushies, fragrances, accessories, makeup tools, snacks, electronics as well as gifts & stationery.
"We're delighted to be opening our new flagship store here at Times Square," said Jack Ye, Founder and CEO of MINISO, at the grand opening event. "Establishing a presence in one of the world's most recognizable commercial and culture destinations allows us to effectively reach new audiences on a daily basis, introducing our fun, quality products to the hundreds of thousands of New Yorkers and tourists who pass through these streets every single day."
On the store's opening day, passersby were drawn in by a party atmosphere and the store's attractive window displays, featuring beloved Disney characters such as Mickey Mouse and Toy Story, alongside other famous licensed characters. Visitors to the store were invited to take part in the celebration, with giveaways and raffle draws giving shoppers the chance to win amazing prizes, including gifts, products from Hello Kitty's parent company Sanrio, and store vouchers. The diverse range of products and MINISO's engaging shopping experience proved a hit, with the store generating nearly $80,000 in sales over the course of the opening day, setting a new single-day sales record among all stores globally.
Tom Harris, President of Times Square Alliance, attended the ceremony. "I would like to congratulate MINISO on opening a flagship at Times Square," he said. "Times Square is known for its vibrant and alive atmosphere. MINISO brings its wide variety of lifestyle products and adds to the dynamic environment here. Its arrival reflects the inclusiveness and diversity of Times Square."
The opening of the new flagship in Times Square in 2023, the brand's 10th anniversary year, comes shortly after the announcement of a new global strategy. The strategy aims to transform MINISO into a lifestyle super brand to bring even more joy to customers across the world. The Times Square new flagship store not only promises to boost this transformation, but also showcases MINISO's strong commitment to establishing a thriving presence in the US market. With over 70 stores and a dedicated team of local staff, the US market has emerged as MINISO's top-performing overseas market for two consecutive quarters.
Looking ahead, MINISO will maintain a steadfast focus on product innovation and store operations, delivering a treasure-hunt shopping experience for customers with an array of captivating licensed collection zones within its stores. The brand has also set ambitious goals to surpass 100 stores in the US by the end of 2023. Since its founding in 2013, MINISO has won fans across 106 markets with more than 5,514 stores to date, attracting over 1 billion customers globally, and the new flagship ensures that the brand will be able to reach even more customers from even more corners of the globe.
About MINISO
MINISO Group is a global lifestyle retailer offering a variety of design-led lifestyle products. The Company serves consumers primarily through its large network of MINISO stores, and promotes a relaxing, treasure-hunting and engaging shopping experience full of delightful surprises that appeals to all demographics. Aesthetically pleasing design, quality and affordability are at the core of every product in MINISO's wide product portfolio, and the Company continually and frequently rolls out products with these qualities. Since the opening of its first store in China in 2013, the Company has built its flagship brand "MINISO" as a globally recognized retail brand and established a massive store network worldwide.
Source: MINISO Group