More than 10,000 runners participated in the marathon in Suqian, the "water and wine town" in China
SUQIAN, China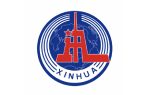 Xinhua News Agency
2023 Jingdong Suqian Marathon and the Grand Canal Marathon series (Suqian) started in the hometown of King Xiang Yu (the Overlord of Western Chu) at 7:30 am, April 2nd, with 12,000 marathon runners rushing to the track with great enthusiasm.
As the youngest prefecture-level city in Jiangsu Province, Suqian is one of the prefecture-level cities with the fastest developing speed and the most obvious comprehensive strength improvement in the Yangtze River Delta region. The Jingdong Suqian Marathon course starts from the hometown of Xiang Yu, along the abandoned Yellow River, the Grand Canal, through the Pear Orchid Sea and the Luoma Lake. It enables runners to savor the beauty of Suqian's natural ecology, urban and rural livability, landscape charm and human culture, and green development in their running.
In 2021, the debut of Jingdong Suqian Marathon left the circle with "zero negative comment". This competition is the second marathon held in Suqian, and it is also a sports and tourism combined brand event built by Suqian Municipal Government. The competition attracted 15,170 contestants, covering 32 provincial administrative units across the country, including 11 elite foreign contestants. After the fierce competition, Ethiopian contestants AMANUEL TESHOME TEREFE and BETELHEM HAJI SERB won the men's and women's full marathon respectively. They set new records for the Jingdong Suqian Marathon, according to Suqian City Marathon Organizing Committee.
Since last year, Suqian has carried out more than 200 events in 21 projects to continuously promote the construction of an international fashion sports city.
Source: Suqian City Marathon Organizing Committee