Narai Hospitality Group's Lub d Brand Breaks Ground in Japanese Market with First Hotel Launch in Osaka
OSAKA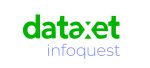 dataxet: infoquest
Thailand-based Narai Hospitality Group, renowned for its broad portfolio of properties, takes an ambitious leap into the Japanese market with the scheduled grand opening of Lub d Japan Osaka Honmachi in Q3 2023.
This move builds on Lub d's success in Asia, where it already operates five popular properties in Thailand, Cambodia, and the Philippines, with plans to launch two additional projects in 2023 and more in 2024.
To solidify its commitment to the Japanese market, Lub d has established a local subsidiary, Common Area GK. This strategic development ensures seamless integration of Narai's renowned hospitality ethos into the Japanese hospitality scene.
Given its prime location in Chuo-ku district near popular attractions such as Dotonbori, Shinsaibashi, and Hozenji Yokocho, and just a 2-minute walk from Honmachi train station, adventurers and business travelers alike will be at the heart of Osaka's rich cultural and entertainment scene.
This newly opened 165-room hotel radiates the vibrant cultural spirit of Osaka, featuring a vibrant lobby and a mixed-use area for relaxation or work, designed by local artists and colorful artworks in every room, creating a unique, welcoming atmosphere for guests.
Nithida Nithivasin, CEO of Lub d, comments, "Our debut in Osaka signifies a major milestone for Lub d. We're thrilled to bring our distinct brand identity to Japan and offer a unique hospitality experience that facilitates connections, exploration, and local immersion. The launch of Lub d Japan Osaka Honmachi is a testament to our ambitious growth strategy for Japan."
The Narai Hospitality Group's global footprint spans several regions, with investments in Australia and operational platforms in Europe. This international approach underscores the Group's adaptability and resilience in diverse markets.
As Lub d sets its sights on shaping the future of hospitality in Japan and beyond, it welcomes potential partners and investors to join in this exciting journey and contribute to its strategic expansion.
About Narai Hospitality Group
With over 50 years of expertise in the hospitality industry, Narai Hospitality Group has established itself as a leading developer and operator of outstanding properties. The group's portfolio includes the renowned 'Narai Hotel,' a longstanding establishment, as well as the trendy 'Lub d' brand with properties across Thailand and Southeast Asia. Additionally, Narai Hospitality Group has introduced the new casual-luxury brand Marasca. The group also boasts hotel investments in Japan, Australia, New Zealand, and the United Kingdom, along with management platforms in Europe.
Notably, the iconic Narai Hotel is currently undergoing a major renovation, set to transform it into an exciting landmark situated in the heart of Bangkok's Silom Road.
About Lub d
Lub d, a Narai Hospitality Group affiliated lifestyle hotel franchise, is one of the fastest growing hotel franchises in Southeast Asia. We provide hospitality services with professional and international standards combined with stylish guest experiences via #lubdexperience.
For over 10 years, Lub d has welcomed tourists from across the globe who love to travel and forge their own experiences. The hostel franchise has received recognitions and positive responses from tourists and has reached number one on TripAdvisor's popularity ranking. In 2020, it became the only hostel in Thailand to receive the world-renowned Hoscar Award for Best Extra-Large Hostel Worldwide.
Lub d currently operates five hotels – Lub d Bangkok Siam, Lub d Koh Samui, Lub d Phuket Patong, Lub d Makati in Philippines, Lub d Siem Reap in Cambodia. Two more hotels are scheduled to open in 2023 – Lub d Osaka Honmachi in Japan and Lub d Koh Tao in Thailand. Additionally, Lub d Bangkok Chinatown and Lub d Krabi Ao Nang are scheduled to open in the near future and the company's ambitious growth plans continue with more projects scheduled for 2024 and beyond. For more information, visit https://lubd.com/.
About Common Area Godo Kaisha Japan
Common Area GK, a subsidiary of Narai Hospitality Group, specializes in the development and operation of unique hospitality experiences in Japan. Leveraging a deep understanding of the local market and international expertise, it is committed to delivering innovative and memorable guest experiences.
Partner with Lub d
Lub d welcomes potential investors and partners to explore a range of opportunities. These include direct investment in Lub d hotel projects, entering into hotel management contracts, and engaging in real estate transactions. Additionally, there are opportunities for those interested in becoming development agents for focused territory growth expansions, specifically in Australia and Japan. To learn more or to start a conversation about these opportunities, please reach out to the Business Development team at Lub d through [https://lubd.com/business-partners/].
SOURCE: Narai Hospitality Group