New branch of Guotai Junan Securities in E. China's Xiamen starts operation
SHANGHAI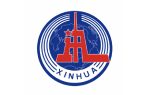 Xinhua News Agency
Chinese securities firm Guotai Junan Securities Co., Ltd. officially announced to start the operation of its new branch in the city of Xiamen, east China's Fujian Province on Thursday, when a forum themed on how the company serves Xiamen's high-quality economic development was also held.
The securities firm set up its first office in Xiamen in 2001. By 2022, the company had managed total assets of more than 30 billion yuan (about 4.14 billion U.S. dollars) in the city, serving over 200 key enterprises and institutions, as well as over 70,000 domestic and overseas investors.
The newly launched Xiamen branch is expected to further serve the cross-border financial and global asset allocation needs of customers, forming new engines to promote the city's building of a regional financial center with its network spreading to the Southeast Asian market, along the Maritime Silk Road and to greater regions in the world.
Striving to improve its level of service capabilities through innovation, Guotai Junan Securities is committed to integrating its featured advantages to boost the development of key industries in Xiamen, according to He Qing, chairman of the company during a speech made at Thursday's event.
During the event, Guotai Junan Securities also signed cooperation agreements with several other companies including Xiamen International Bank and Iport Group. Working with its partners, the securities firm will promote innovation and cooperation in the fields of next-generation information technology, advanced manufacturing, new energy and new materials, contributing to Xiamen's transformation to a modern international city featured by high-quality development.
The event gathered over a hundred guests including those representing local government, regulatory departments, financial institutions and listed companies, as well as experts and scholars in relative fields.
Source: Guotai Junan Securities