Opening Ceremony of the Fourth Qingdao Multinationals Summit
QINGDAO, China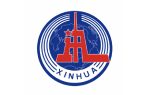 Xinhua News Agency
On October 11, the opening ceremony of the Fourth Qingdao Multinationals Summit was held, marking the beginning of the "Qingdao Time" for leaders from 416 multinational companies worldwide. This top-level event transcending national boundaries once again demonstrates China's determination to further open up and promote mutual benefit and win-win results. It also carries profound implications and significance for the global economic recovery.
According to data from the Department of Commerce of Shandong Province, the first three Qingdao Summits collectively witnessed the signing of 195 foreign investment projects, primarily spanning areas such as high-end equipment manufacturing, new generation information technology, new energy and materials, healthcare, modern agriculture, cultural creativity, and the modern ocean sector. These projects had a total investment value of USD 27.42 billion, with contracted foreign investment reaching USD 10.33 billion. Currently, there have been 125 registered foreign investment projects, representing a registration rate of 64%, and the actual utilization of foreign investment amounts to nearly USD 3 billion. Building upon the achievements of the previous three Qingdao Summits, this edition aims to build a more exciting, effective and influential bridge for cooperation between multinational companies and China. Key focal points include intensifying efforts to attract and leverage foreign investment, showcasing new practices for the expansion and development of multinationals in China, as well as highlighting emerging trends in industrial investment layout.
According to the Information Office of the People's Government of Qingdao, in addition to the opening ceremony, collective meetings between ministerial and provincial leaders and important guests, as well as investment promotion-themed salons, this summit also hosted a series of exchange and promotion activities, such as multinational symposiums, national ministerial policy closed-door meetings, economic consulting advisor meetings of the government of Shandong Province, industry promotion meetings of Shandong Province, multinational promotion meetings, and informal meetings of host and guest provinces. At the same time, the summit also featured a "Multinationals and China Thematic Exhibition", focusing on the cooperation between multinationals and the Chinese industry in the new era, showcasing the development achievements, advanced technologies, and cooperation willingness of multinationals in China.
Source: Information Office of the People's Government of Qingdao