"Precious Liaoning Delicacy" – 2023 Northeast Asia Popular Cuisine Culture Exchange Week Series Activities Launched in Shenyang
SHENYANG, China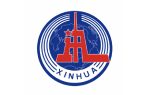 Xinhua News Agency
Recently, the promotion event of the Liaoning Provincial Cultural Tourism Industry Revitalization and Development Conference and the Launching Ceremony of the 2023 Northeast Asia Popular Cuisine Culture Exchange Week Series Activities were held in Shenyang. Hao Peng, Secretary of the CPC Liaoning Provincial Committee and Director of the Standing Committee of the Provincial People's Congress, attended the event. Li Lecheng, Deputy Secretary of the CPC Liaoning Provincial Committee and Governor of Liaoning Province, attended the event and delivered a speech.
During the event, a series of themed activities such as the Launching Ceremony of the "Precious Liaoning Delicacy" Food Season and the Liaoning Cuisine Festival, the 2023 China (Liaoning) Prefabricated Food Industry Conference, and the 2023 "Precious Liaoning Delicacy" Live Streaming E-commerce Consumption Season were held successively, according to the Information Office of Liaoning Provincial Government.
Video of Liaoning Delicacy: https://ckxxapp.ckxx.net/pages/2023/06/26/ee887b91891047c1aae7680599dc1252.html?shareAppId=2b0cbbb1d563414393513f147f7e9799&_xhOutLink=xh&contentType=4&id=ee887b91891047c1aae7680599dc1252
In order to better promote the integrated development of Liaoning's cultural tourism industry, boost the cultural and industrial exchanges between Liaoning and Northeast Asia, and enhance the popularity of Liaoning to the outside world, the event takes "food" as the medium to fully develop and integrate the food resources in Northeast Asia, create a "Precious Liaoning Delicacy" public service brand, and show an open, real, three-dimensional, and comprehensive Liaoning to the world.
Liaoning has a long history. It is the "place where the first flower blossomed and the first bird flew in the world". It is one of the origins of Chinese civilization. Liaoning is located in the golden latitude zone, south of the northeast, bordered by the Yellow Sea and the Bohai Sea. It is one of the few areas in the world with complete mountains, seas, forests, fields, lakes, grass, and sand. There are granaries in the north, fish farms in the south, livestock in the west, and orchards in the east. The good natural environment provides a rich material foundation for the diet of Liaoning people, and it also creates the characteristics of extensive materials and exquisite material selection of Liaoning cuisine.
Source: Information Office of Liaoning Provincial Government