Rushan of Shandong: The Beer Carnival Ignites the Passion of the Silvery Beach
RUSHAN, China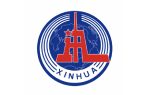 Xinhua News Agency
The beer carnival is for the summer of passion. Recently, the "2023 Wind from the Sea and Sea Wave Beer Festival" was launched in Rushan City of Shandong, attracting tourists from all corners to enjoy the beer in laughter, music and dance on the summer nights.
With the colorful smoke rising into the air and the roar of beach motorcycles, dozens of popular cartoon figures came out to have a warm interaction with the tourists at the site. The procession of the parade stretching for kilometers attracted many tourists to watch and fully highlighted the wonderful image of Rushan as a hospitable, open, inclusive, civilized and orderly city.
"From 2018, I arrive in Rushan every year. These two years, Rushan has developed better and better. The high-speed railway will open in the second half of this year, so the traffic will be more convenient. More people can travel here," Zhu Xueqing, a tourist from Wuhan, said.
"We are from Fujian. The sea wind here at the Silvery Beach is different from that in our hometown. The sea wind here is dry and refreshing, while the sea wind in our hometown is sticky. I feel this is a good place for retirement life. In today's Beer Festival, I tasted the dark beer. It tasted very good," said Qi Deying, a tourist from Fujian.
According to the News Office of the Municipal People's Government of Rushan, when summer comes, Rushan City focuses on the integrated development of "ecology, culture, tourism and sports", highlights its special resource advantages such as beaches, islands, bays and lakes, and tries to build a cultural and tourism consumption cluster during night, the Thumb leisure tourism core area, the Tide Lake waterside leisure sporting base for the people. Meanwhile, it also hosted a series of special activities such as the Oyster and Beer Festival, the Gourmet Beer and Music Carnival, the cultural and artistic performances and the shining neon running event, which were widely praised by the tourists and well promoted the development of seaside tourism.
Source: News Office of the Municipal People's Government of Rushan