Shandong Rizhao: "Old Traditional Chinese Medicine" Revitalizing with New Vitality
RIZHAO, China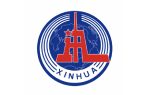 Xinhua News Agency
In midsummer when mugwort leaves were fragrant, the first Chinese medicine culture festival in Rizhao City was successfully concluded. Over a 3-day period, a series of exhibitions, shows, performances, free clinical treatment, lectures, and experiential activities of traditional Chinese medicine benefiting the people, allowed the audience to not only understand the extensive and profound culture of traditional Chinese medicine, but also personally experience the new vitality of "old traditional Chinese medicine".
At the event site, the traditional Chinese medicine culture exhibition area, the traditional Chinese medicine identification area, the traditional Chinese medicine characteristic technology experience area and the interaction area, etc., concentrated on displaying the development achievements of traditional Chinese medicine in Rizhao City, the resources of ancient prescriptions, ancient techniques and ancient books of traditional Chinese medicine, the situation of famous hospitals, famous departments and famous doctors, and the innovative development achievements of traditional Chinese medicine enterprises. Activities such as ancient methods of incense making, traditional Chinese medicine processing, and sachet making allowed citizens to experience the unique charm of traditional Chinese medicine from a "zero distance" perspective. The performance of traditional Chinese medicine fitness Qigong such as Baduanjin qigong and Taijiquan will drive the citizens to jointly inherit Chinese medicine culture and feel the benefits of traditional sports and health care programs.
In recent years, the city of Rizhao, based on its good resource endowment, has insisted on promoting healthy and high-quality development from the two dimensions of institution and industry, and its TCM service system has been constantly improved. As of now, it has upgraded and renovated 55 township health centers (community health service centers) and "National Medical Hall", has selected and built 20 specialized Chinese medicine health centers, and built 4 high-quality "National Medical Hall" to achieve full coverage of traditional Chinese medicine services in community health service centers and township health centers. Rizhao has started to implement the excavation and sorting out of TCM characteristic therapies, and sorted out and excavated 15 TCM characteristic therapy technologies.
Source: Rizhao City Traditional Chinese Medicine Hospital