Shandong's Rushan Hosts the Most Stunning Coastal Cycling Race
RUSHAN, China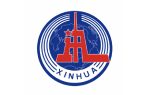 Xinhua News Agency
On Sept.10, the "Coastal Wonderland of the Most Beautiful Silver Beach" 2023 Shandong Coastal Cycling Race officially kicked off at the Silver Beach of Rushan. More than 800 cyclists across the country gathered at the beautiful Silver Beach to stage a competition of speed and passion.
At 9:20 a.m., as the starting gun sounded, the participants dashed out like arrows from the starting arch of the Thumb Plaza, an iconic landmark of the Silver Beach in Rushan. The race route followed the scenic coastal tourist road, with the cyclists making their way eastward along the wide and well-maintained race track. After two turnbacks, they once again returned to the Thumb Plaza for the final sprint.
Wang Delin, a cyclist from Fujian, wholeheartedly praised, "I have always been passionate about sports. When I heard about this event, I immediately signed up. Today, it's my first time here, and I thoroughly enjoyed the race. The Silver Beach's magnificent coastline provided me with an amazing experience. In the future, I will definitely come back to Rushan with my family and friends."
Many other cyclists share the same sentiment. They were deeply moved by the dedication and enthusiasm of the staff and volunteers from various sectors such as health, public security, and medicine during the race. These individuals have truly experienced the positive, united, and selfless spirit of the people in Rushan.
This year, Rushan City has capitalized on its advantageous location, nestled between mountains and the sea, as well as its pristine natural surroundings, to actively promote the deep integration and development of culture, sports, and tourism. The continuous improvement of sports infrastructure has fueled a growing enthusiasm for fitness among its residents. Additionally, the city has successfully hosted major events such as the "Beauty 18" Women's Half Marathon, sparking renewed vitality in the cultural and tourism market and significantly boosting cultural tourism consumption.
Source: News Office of the Municipal People's Government of Rushan