Shanghai Jing'an further promotes commercial activities in Nanjing West Road business circle
SHANGHAI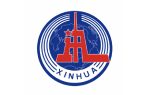 Xinhua News Agency
Shanghai plans to build Nanjing West Road business circle into a more prosperous commercial hub with retail sales volume exceeding 100 billion yuan (about 14.5 billion U.S. dollars) in 3 years, according to the 2023 Forbes China Jing'an West Nanjing Road Forum held in Shanghai recently.
The Nanjing West Road business circle is located in the core high-end service agglomeration belt in Shanghai's Jing'an District. Last year, the business circle saw annual retail sales volume totaling more than 78 billion yuan, according to Commerce Commission of Jing'an District.
An implementation plan on optimizing the consumption environment in Jing'an District was released during the forum. The plan is centered on optimizing the access and operation services for consumer enterprises, promoting the vitality and diversification of consumer market supply, as well as creating a window to show the world with Shanghai's consumer economy.
The plan is the first of this kind issued at the district level in Shanghai, aiming to further create a world-class consumption environment, and welcome more commercial and trade enterprises to do business in Jing'an.
Statistics show the total retail sales of social consumer goods of Jing'an District ranked the first in the downtown area of Shanghai in 2022. More than 70 percent of the top 100 world-renowned brands have opened stores in Jing'an.
Source: Commerce Commission of Jing'an District