Shanghai Jing'an hosts cultural events to show charm of coffee, jazz and drama
SHANGHAI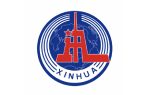 Xinhua News Agency
The JZ Festival Shanghai, the Shanghai Jing'an Modern Drama Valley and the Shanghai Jing'an World Coffee Cultural Festival have been held in Shanghai's Jing'an District recently, creating a row of cultural wave, according to Jing'an Cultural and Tourism Bureau.
From the fashionable Nanjing Road in Shanghai to the quietly flowing Suhe Bay, in the parks, theaters, business districts, streets and waterfront, wonderful jazz notes and delicious coffee blend and permeate in the spring, with the "drama bus" traveling through the block.
This year's coffee cultural festival, for the first time in cooperation with Shanghai's night market landmark "Anyi Night Market", gathered 38 boutique coffee brands representing the world's coffee trend.
The JZ Festival featured three nights with jazz musicians, four outdoor stages and five flash mob activities, inviting more than 100 domestic and foreign musicians with diversified style to perform on the stage. Laura Fygi, a well-known singer from the Netherlands, has also been invited to perform during the event.
This year's Modern Drama Valley was held from April 20, and lasted until May 8, with 23 plays in eight theaters showcasing a total of 73 times. More than 85 percent of the plays made their debut in Shanghai.
Source: Jing'an Cultural and Tourism Bureau